Top 60+ Activities To Do While Vacationing In Whistler
Wondering what is there to do in Whistler? The short answer is lots! Our team has compiled a list of 60+ activities everyone must do on their trip to Whistler. Whether you're looking for free activities or absolute luxury this article has it all; from skiing the outback to drinking with the boys – and everything in between.
Our list includes the top Whistler activities for All-Seasons, the Summer, and Winter.
The Top 22
All-Season
Whistler Activities
1. Visit A Craft Brewery
Everyone knows skiers love their beer, but to have three highly respected craft breweries in one small town is just downright… awesome. Sit back, crack open a cold one, and let the scenic mountain range wash away your life's problems.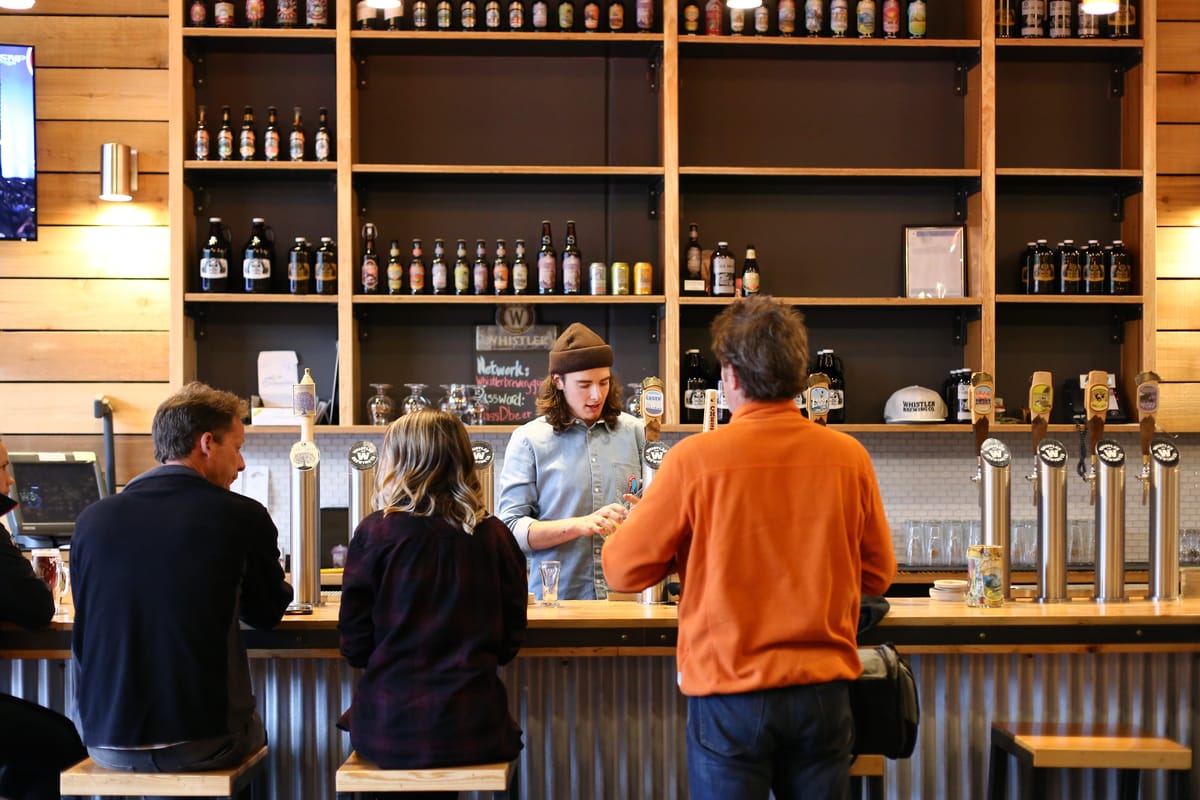 2. Get A Taste of The Nightlife
Once you've enjoyed a cold craft beer why stop there? Shuffle your half drunk friends over to the nearest club and dance the night away. And we already know what your thinking "alcohol is expensive.. do we have to pay cover?", well here are a few nightlife hacks that will save you a ton of money.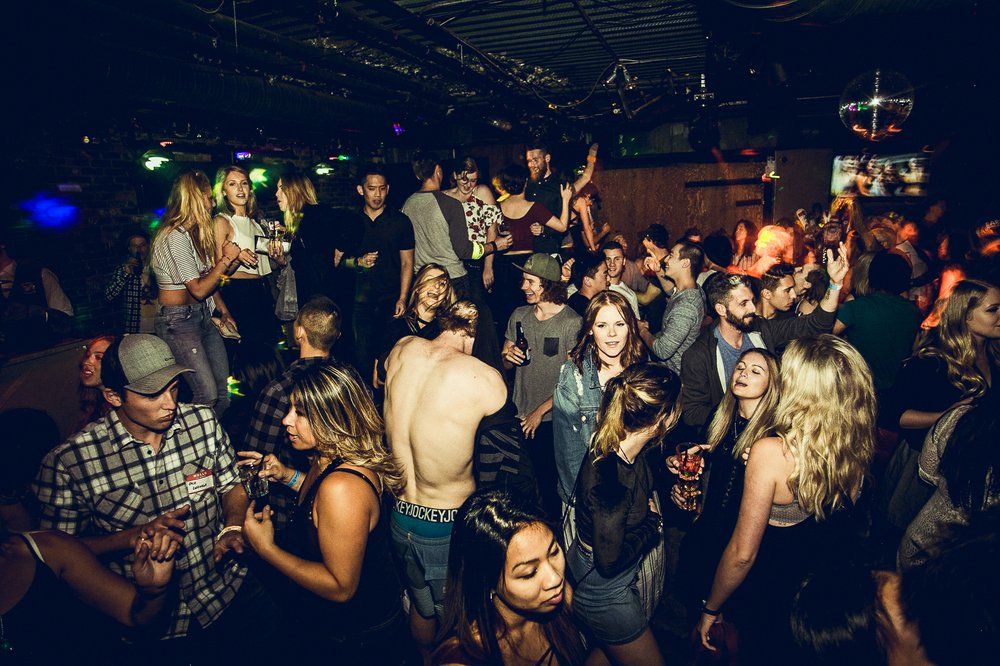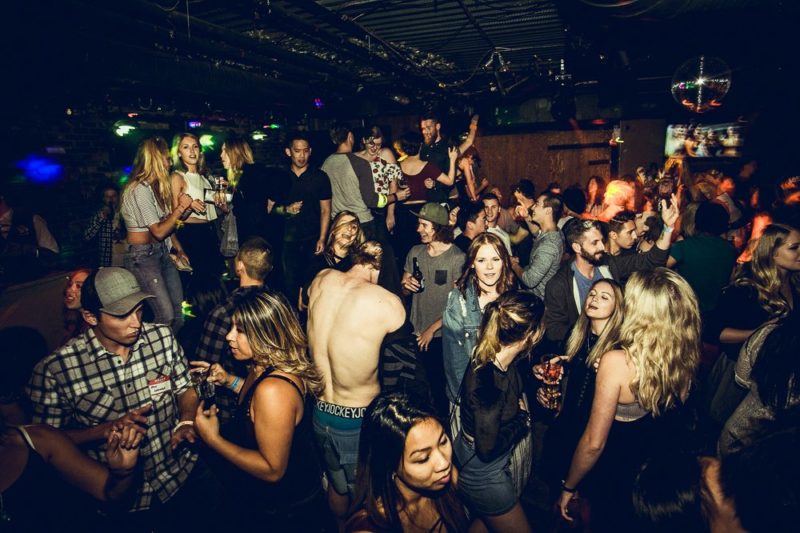 3. Relax In A Luxury Spa
You've woken up slightly hungover from your crazy night out and could really use a day to recover. Relax at on of Whistler's premium spas and enjoy yourself a massage.
4. Watch A Blockbuster at the Cinema
The Village 8 Cinema gives a whole new meaning to going underground. The 8 theatre cinema is located just off the Village Stroll underneath Whistler Peak Lodge. For such a small movie theatre they still showcase all the latest blockbuster films.
5. Book A Tour of the Squamish Lil'wat Cultural Centre
Learn about the cultural significance of Whistler and how the land shaped the Squamish and Lil'wat nations. Tour the cultural centre found in Whistlers Blackcomb neighbourhood.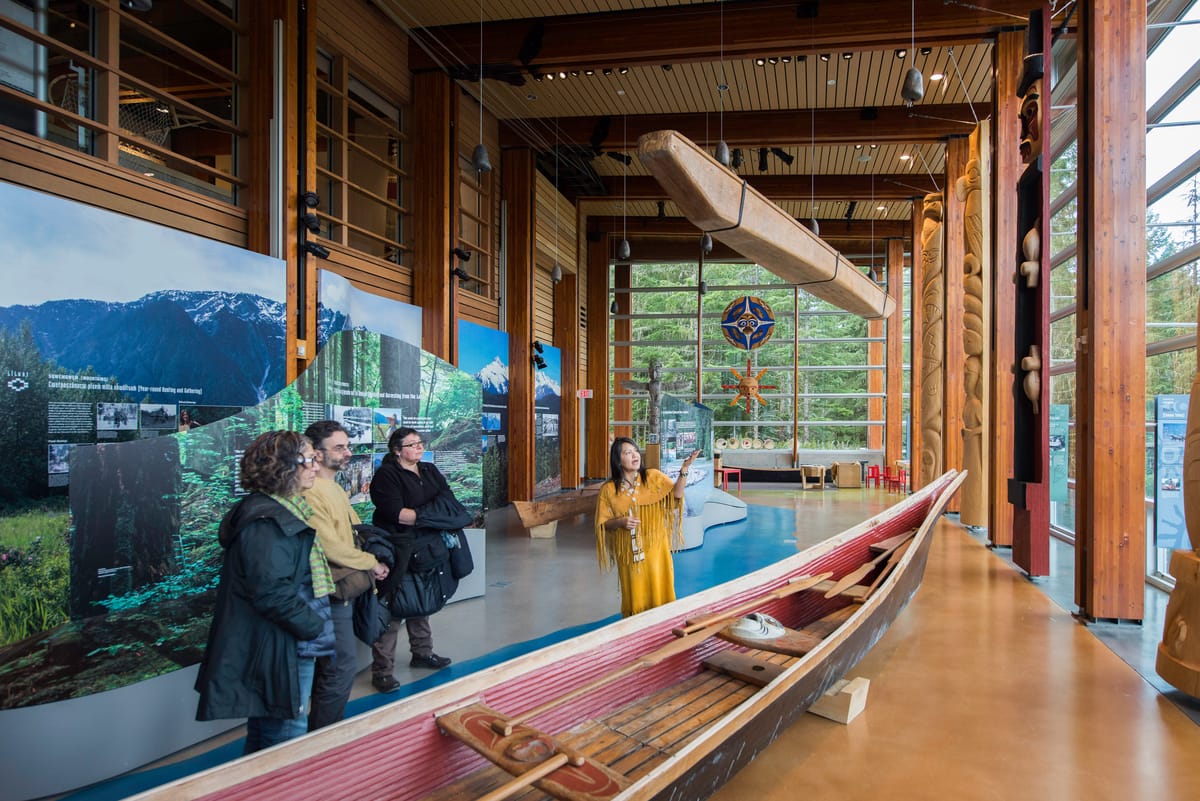 6. Tour Around the Audain Art Museum
Interested in art? Check out the provinces most iconic artists at the Audain Art Museum.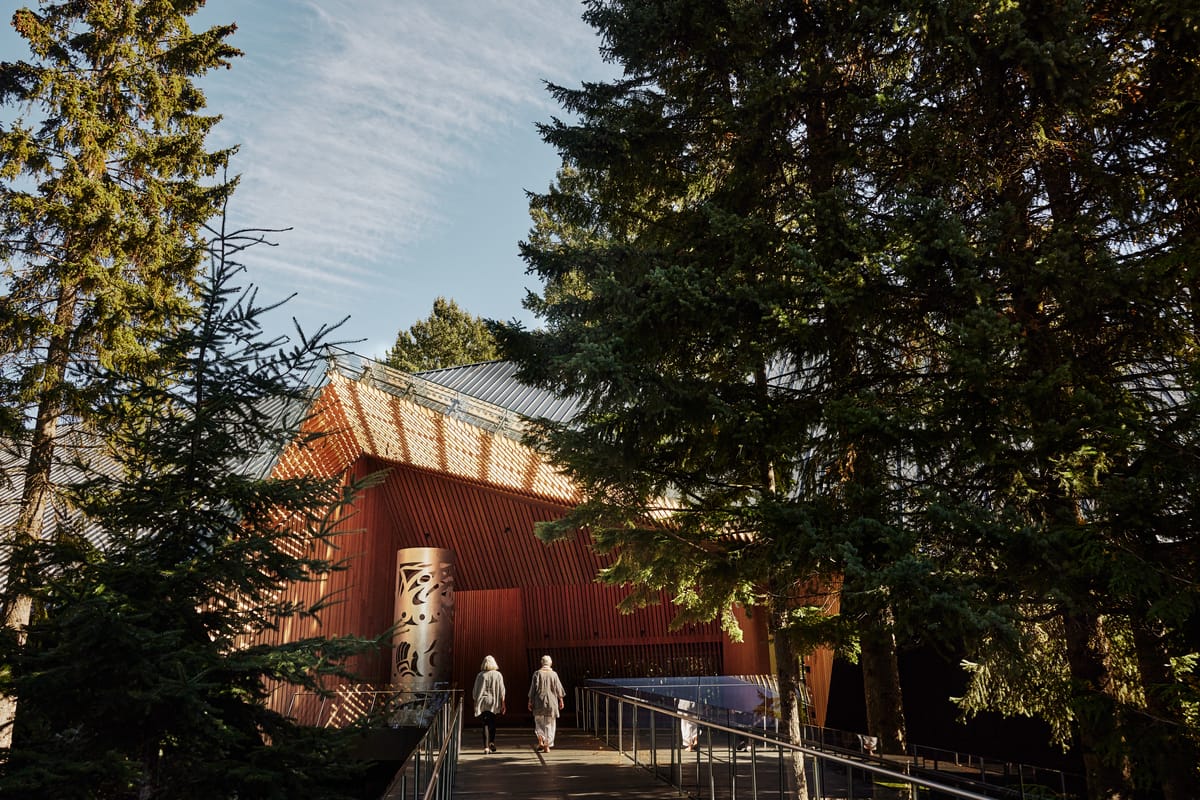 7. Check Out a Cultural Event at the Maury Young Arts Centre
The arts centre is a the towns hub for everything culture and art related. Whether you want to watch a performance or learn how to draw – Maury Young has it all!
8. Learn About Whistler's History at the Whistler Museum
Both informative and fun – the team at the Whistler Museum have curated a collection of exquisite art, exhibitions, and programs.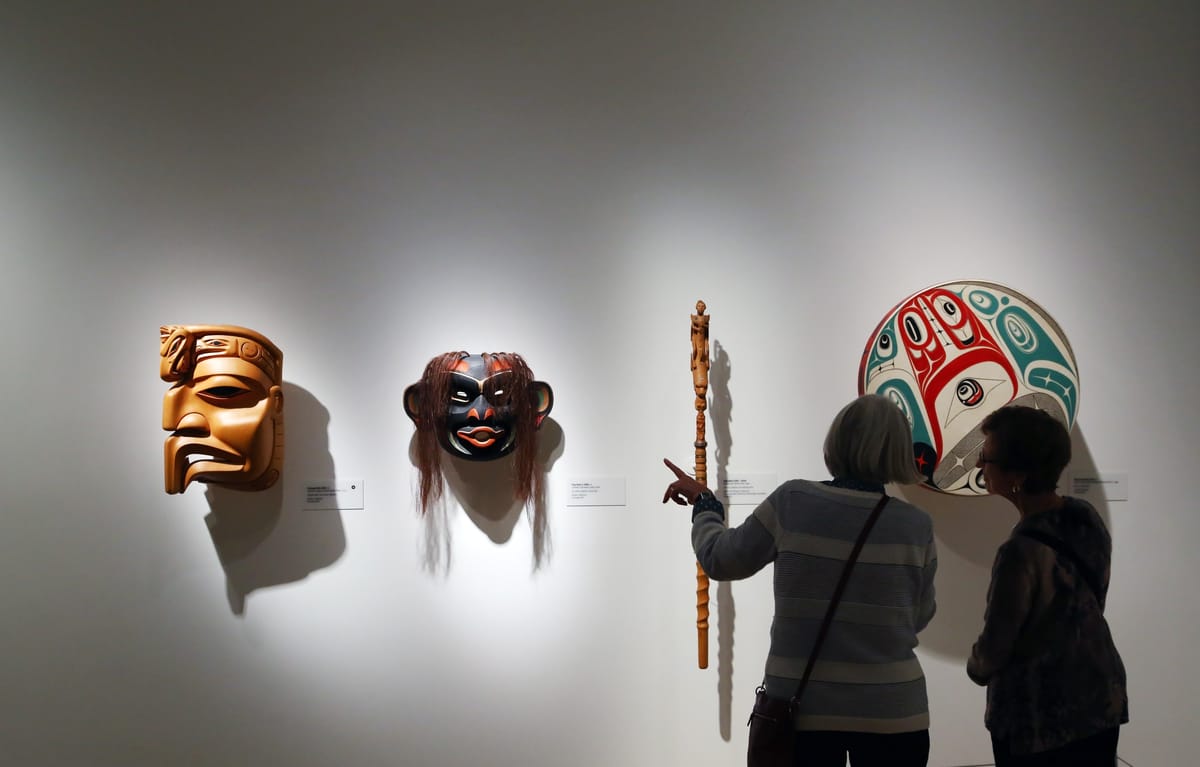 9. Learn to Throw at Forged Axe Throwing
You've probably wondered how those lumberjack looking axe throwers manage to do it… Book a lesson and learn for yourself!
10. Go On a Shopping Spree Through Village Stroll
Spend all your money on new clothes, snowboarding gear, and souvenirs to take back home with you. The stroll is full of premium clothing retailers such as Lululemon, Patagonia, and Arcteryx.
11. Experience the Famous Scandinavian Spa
We know, we already suggested booking a spa day, but this iconic Whistler paradise deserves a special mention. Book a spa day at the Scandinave Spa.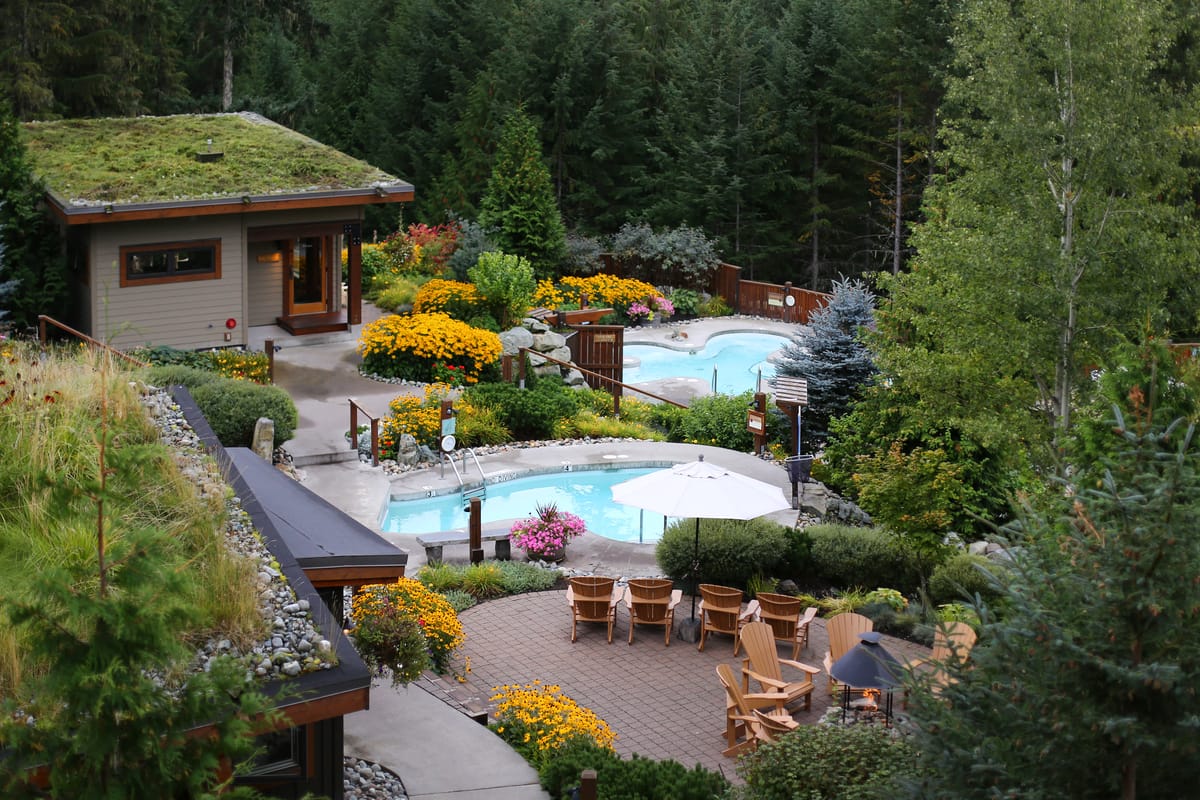 12. Traverse Between Whistler & Blackcomb
Purchase tickets on the Peak 2 Peak Gondola and witness the breathtaking mountain range scenery. The gondola stretches between Roundhouse Lodge on Whistler and The Rendezvous on Blackcomb.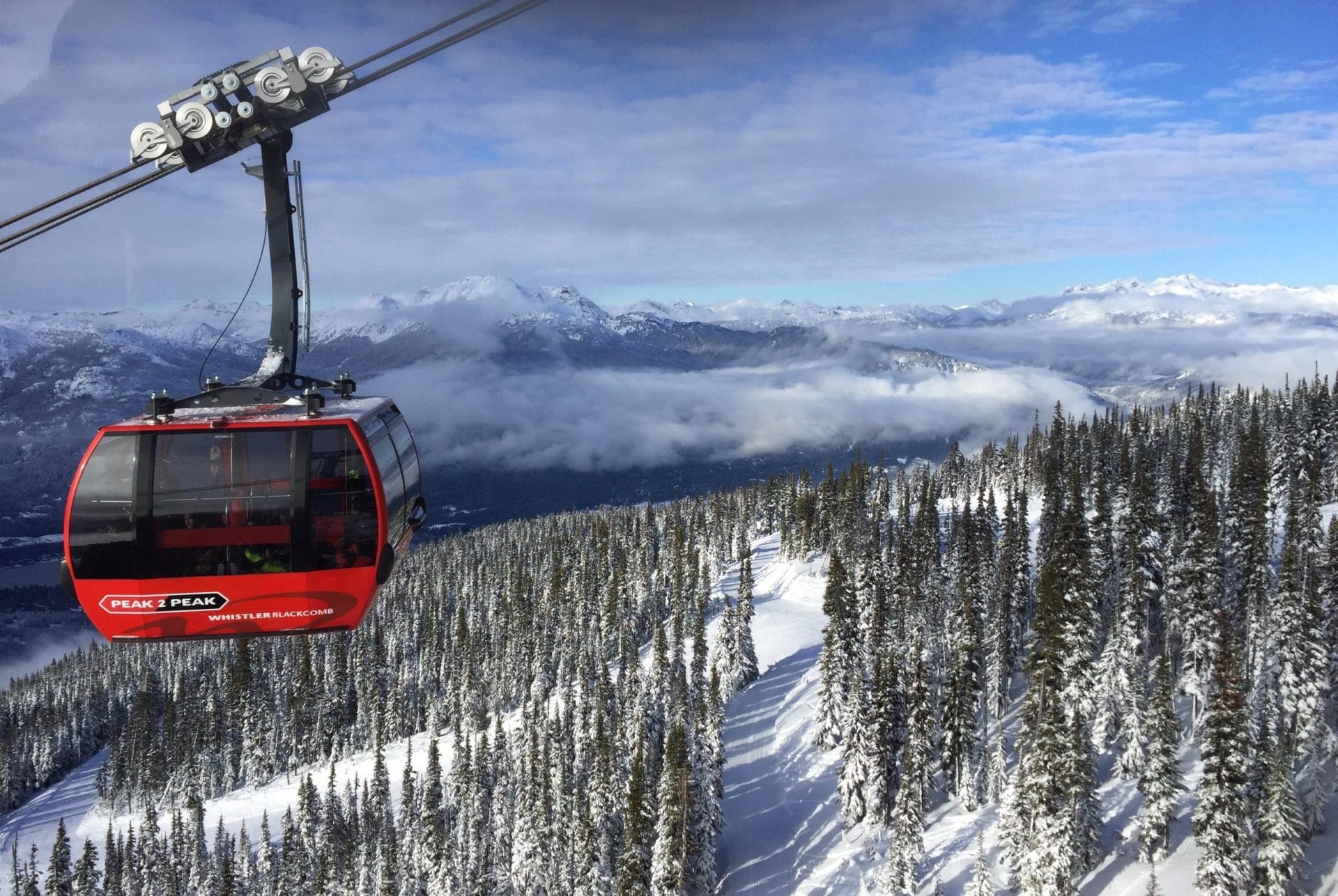 13. Eat at the Famous Araxi Restaurant
Gordon Ramsey's favourite Canadian restaurant! Araxi is among the top restaurants in Whistler with a focus on farm to table freshness and premium service.
14. Check Out the Graffiti Zoned Train Wreck
Ask a Taxi to take you to the Train Wreck (Approximately $20 + tip) and check out a train that crashed 70+ years ago.
15. Experience Sub 30 Temperatures at the Vodka Ice Room
Looking to cool off after a cold day on the ski hill? The Kettle Vodka Ice Room will help you 'chill' right down.
16. Experience Luxury
Book a night at the Fairmont or Four Seasons Hotel to wine and dine with the rich and famous.
17. Go Art Gallery Shopping
There are enough art galleries in town to keep you busy for a few days. Rumour has it that one of them has a Banksy.
18. Become a Rock Climber at (The Core)
Learn how to become an expert rock climber!
19. Check Out all of Whistler's Waterfalls
Looking for the perfect backdrop for your next selfie? Whistler is known for its picturesque waterfalls. The Sea to Sky region is home to Shannon, Brandywine, Nairn, and Alexander Falls.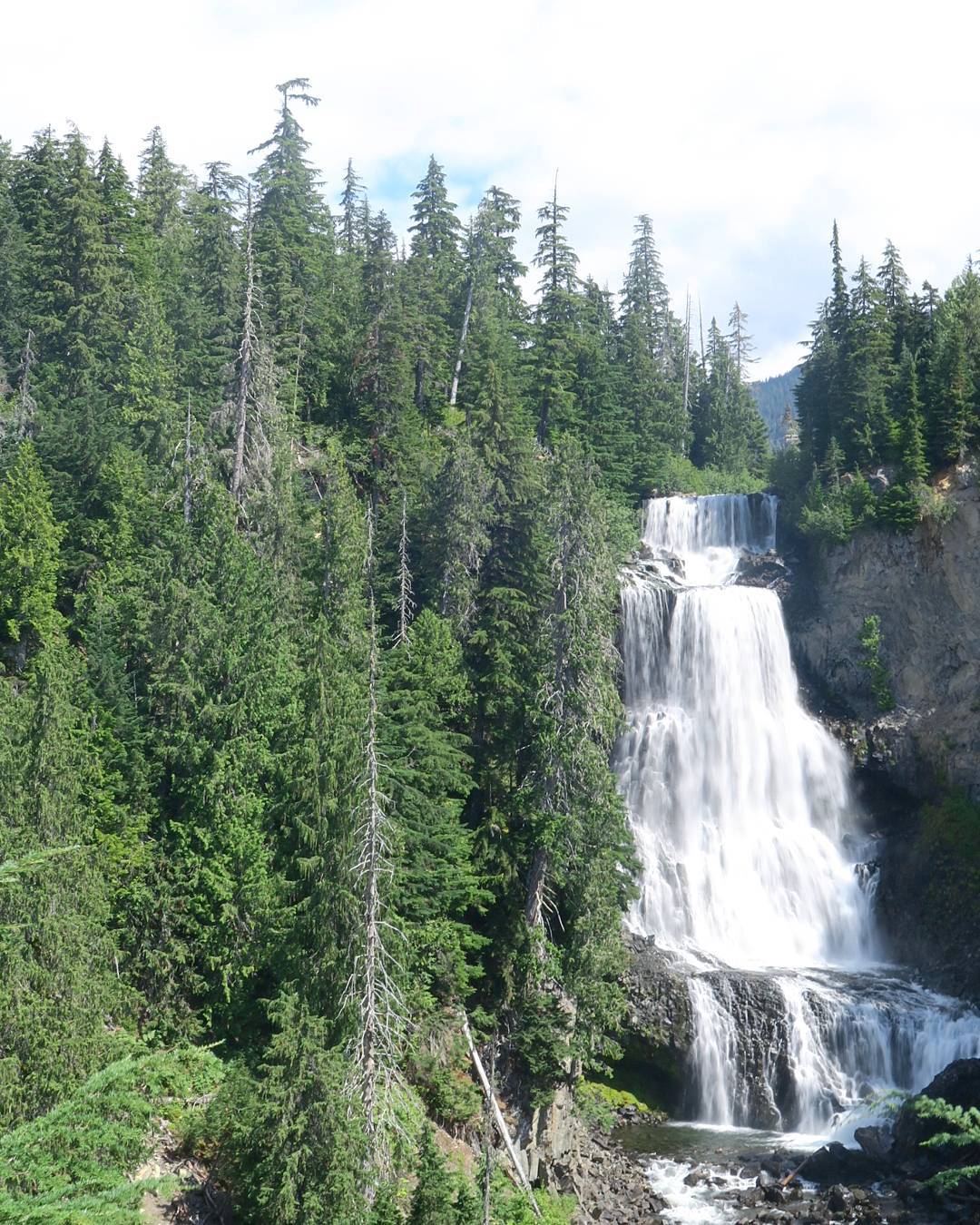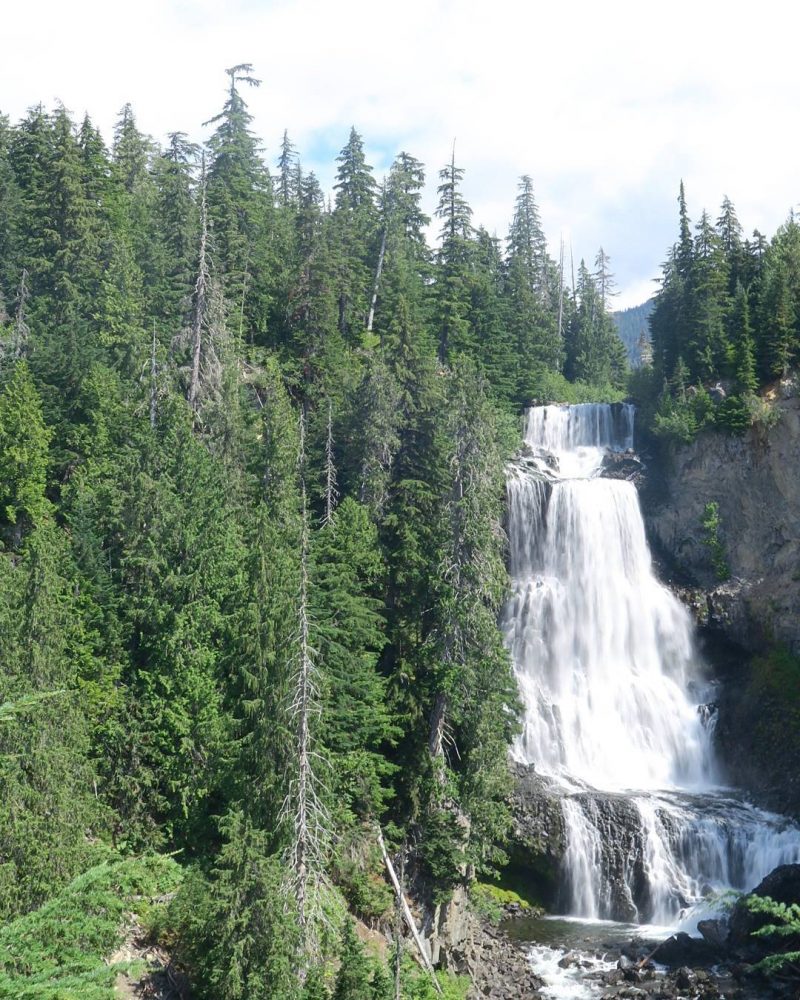 20. Taste Whistler's Finest at Bearfoot Bistro
Amazing food and even better service. Bearfoot Bistro is nothing short of spectacular.
21. Snap an Iconic Instagram in front of the Olympic Rings
Did you even go to Whistler if you didn't snap an insta in front of the rings? Pics or it didn't happen…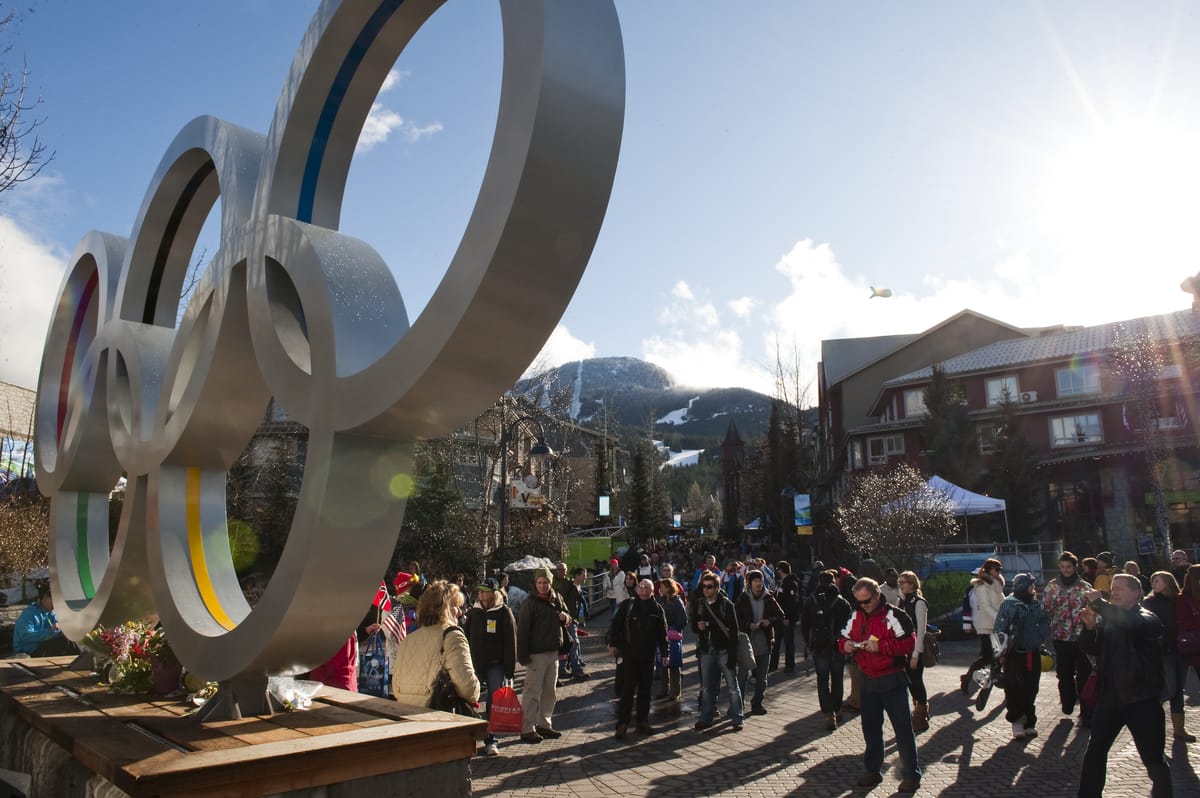 22. Meet Hundreds of Young People at Bar Hop Whistler
Bar Hop Whistler is the best way to throw a bachelor(ette) party in town. Hundreds of alcohol enthusiasts stumble between bars and nightclubs to party their faces off.
The Top 18
Summer
Whistler
Activities
23. Stretch into Yoga
Ski down the hill into downward dog. Yoga is a big deal in Whistler. Every summer we celebrate mindfulness at the annual Wanderlust Festival.
24. Zipline Between Enormous Mountains
Looking for a thrill? Book a ziplining tour on North America's longest zipline.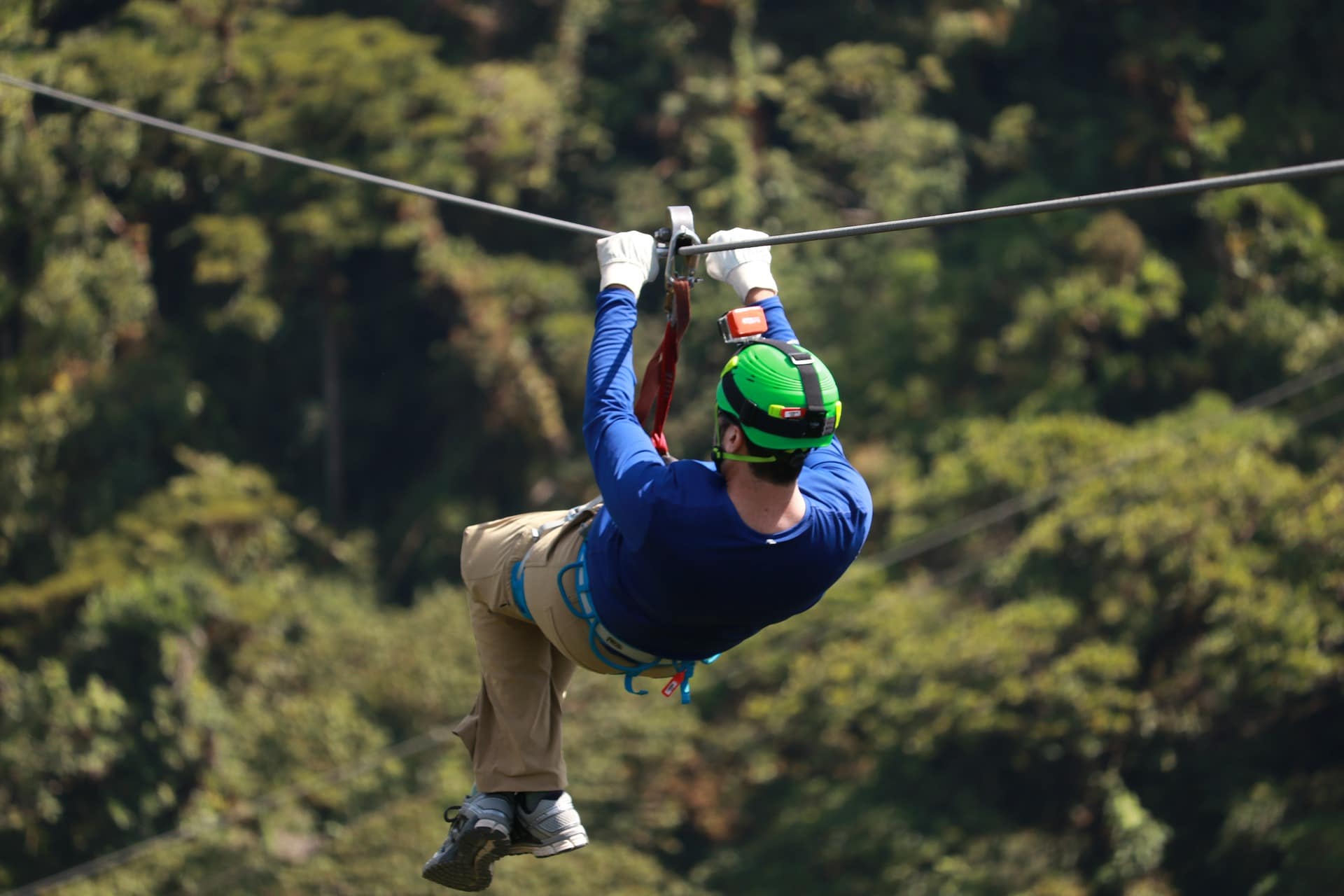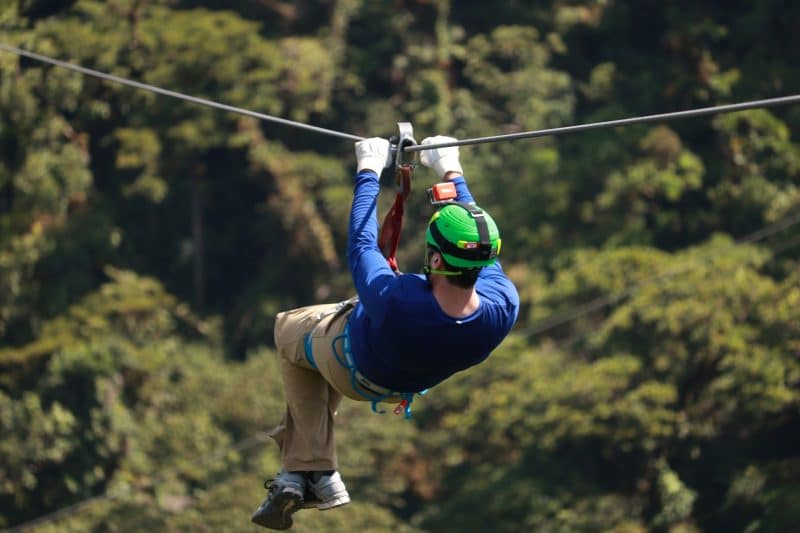 25. Hike Among the Trees
Looking a free (and fun) activity? Take a casual walk along the Valley Trail!
26. Bungee Jump From Obscene Heights
Want to do something insane? Jump off a bridge with nothing but a bungee rope attached to you!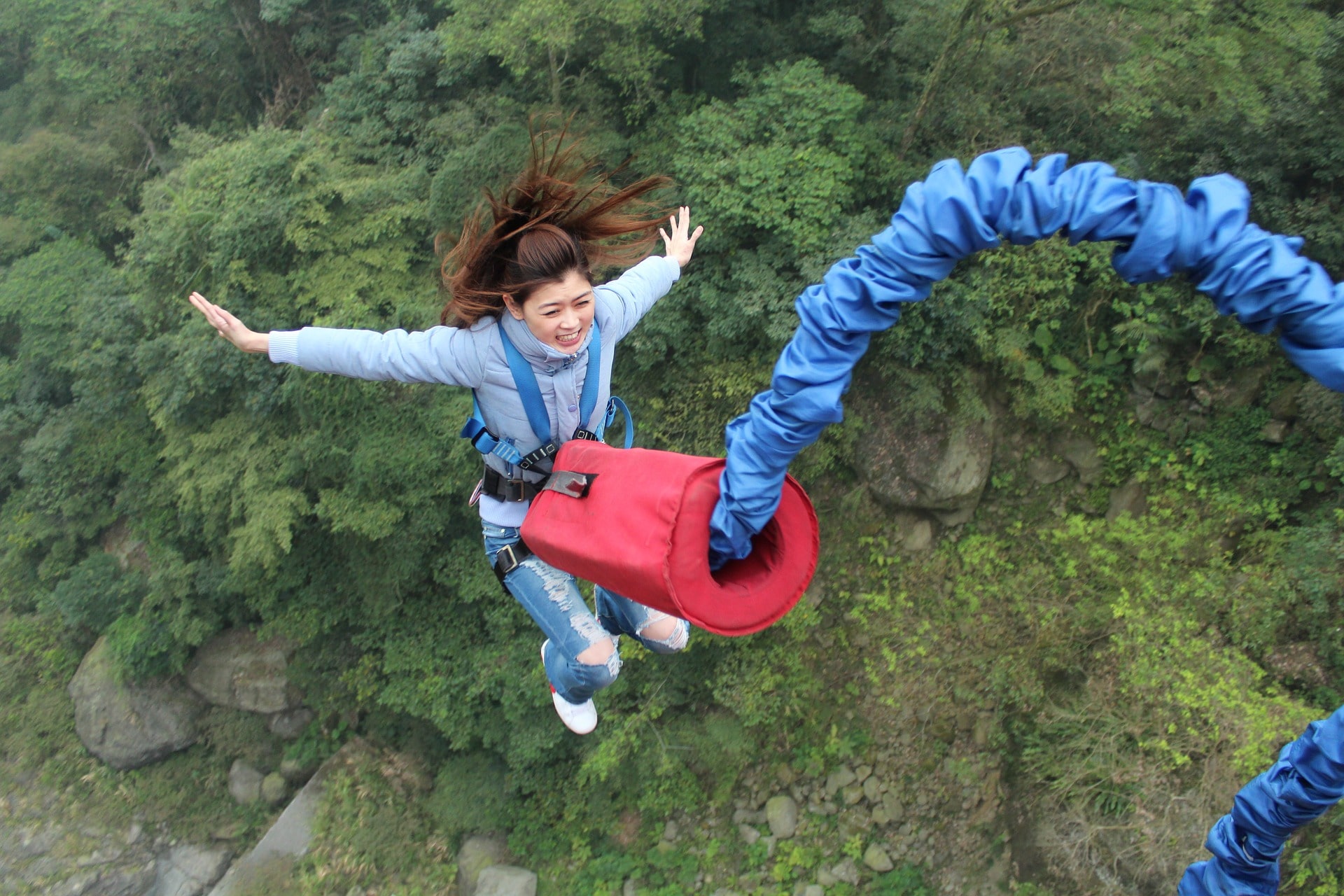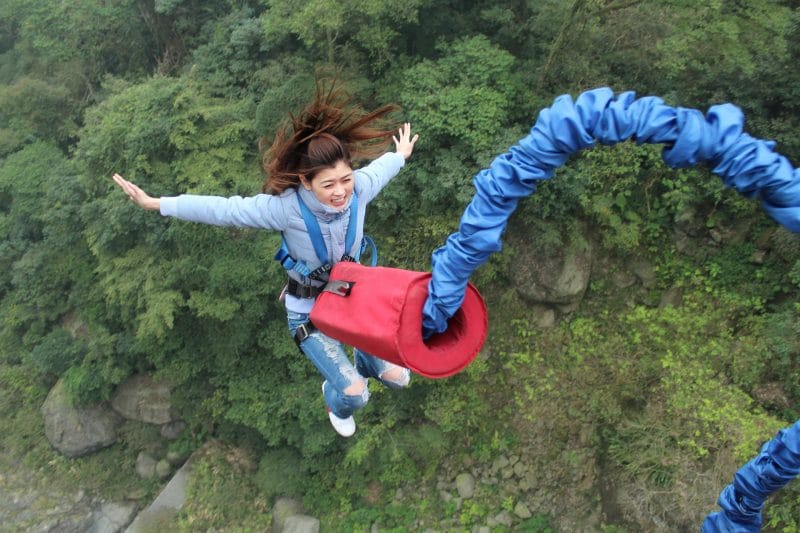 27. Rent Bikes
Get your group of friends to rent a few bikes and explore the Valley Trails around the resort.
28. Play a Round of Disc Golf
Looking for some free family-friendly fun? Play around of disc golf just North of the Village!
29. Attend the Whistler Beer & Wine Festival
Gibbons Hospitality hosts the provinces best beer festival right in this small town! Taste taste craft beer from a variety of BC breweries. Bonus all the bars have a wide selection of local craft beers on tap.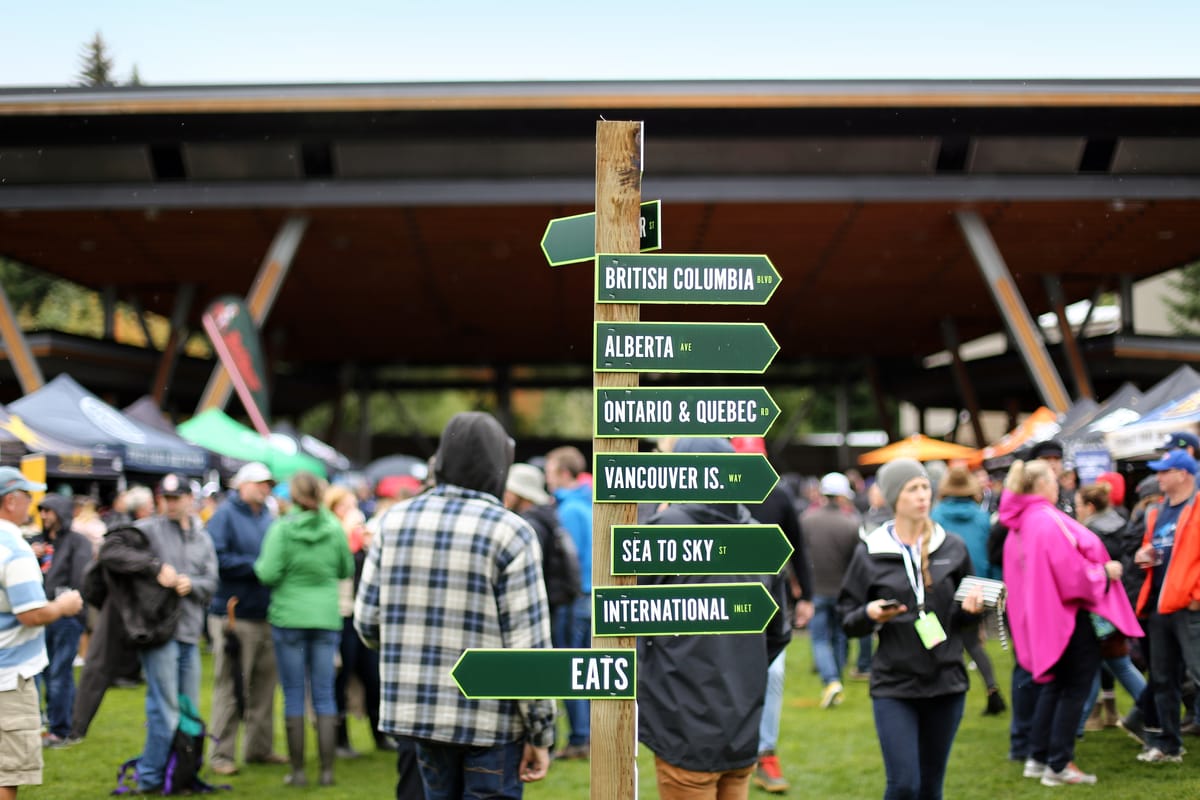 You've seen the trees, you've walked below the trees, now climb between them!
31. Book a Black Bear Safari
Ecotours will drive you around the resort to witness first hand the incredible wildlife.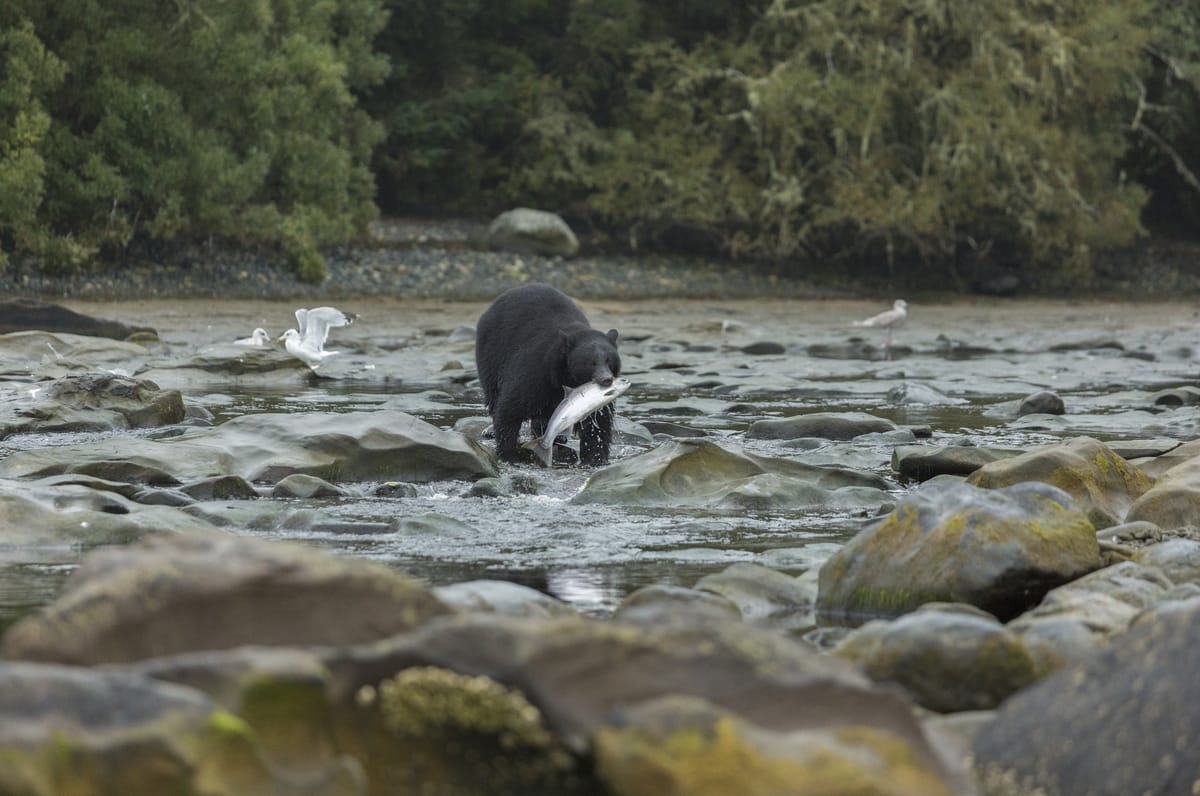 32. Experience the Famous Crankworx Festival
Enjoy watching professional athletes competitively compete for #1? Crankworx is a series of competitions around the world that end in Whistler for the finale.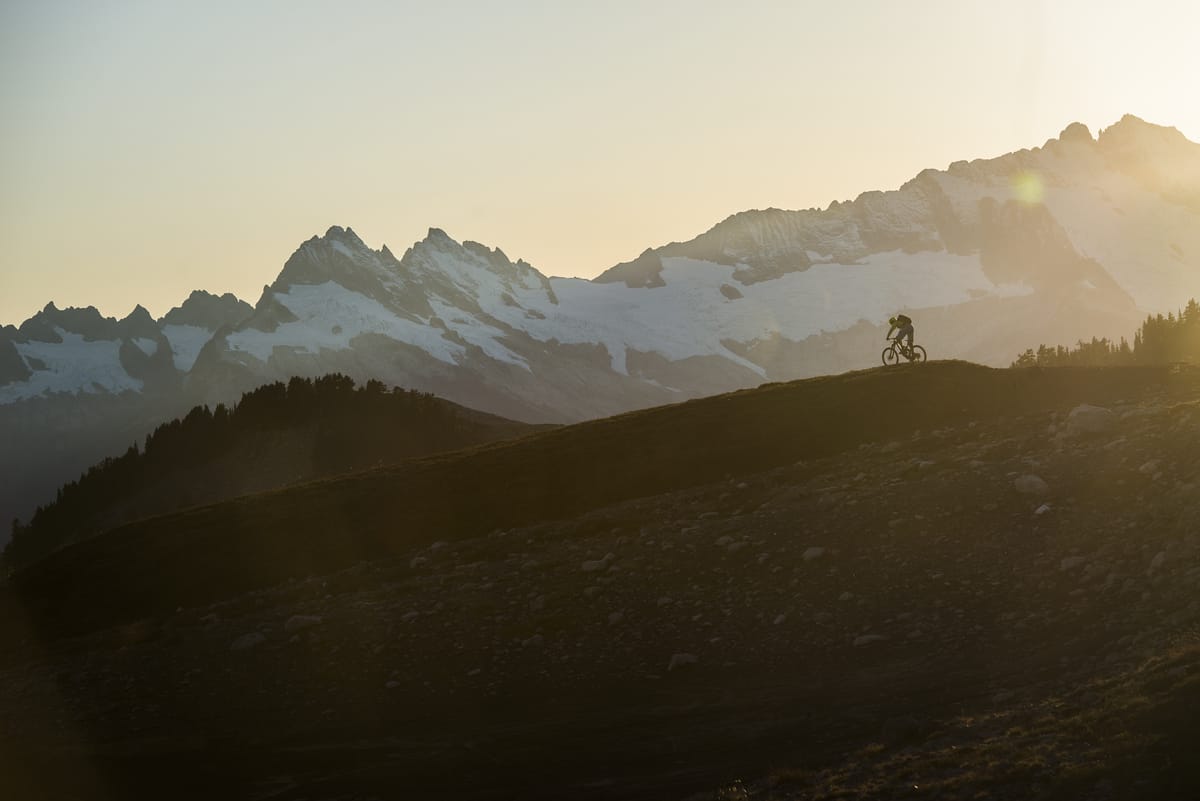 33. Rent Mopeds at Summit Lodge
Summit Lodge on Main Street rents out mopeds so you can drive all around town.
34. Relax & Enjoy a Lake Day
Nita Lake, Lost Lake, Alta Lake, Loggers Lake, Alpha Lake, Green Lake and many more!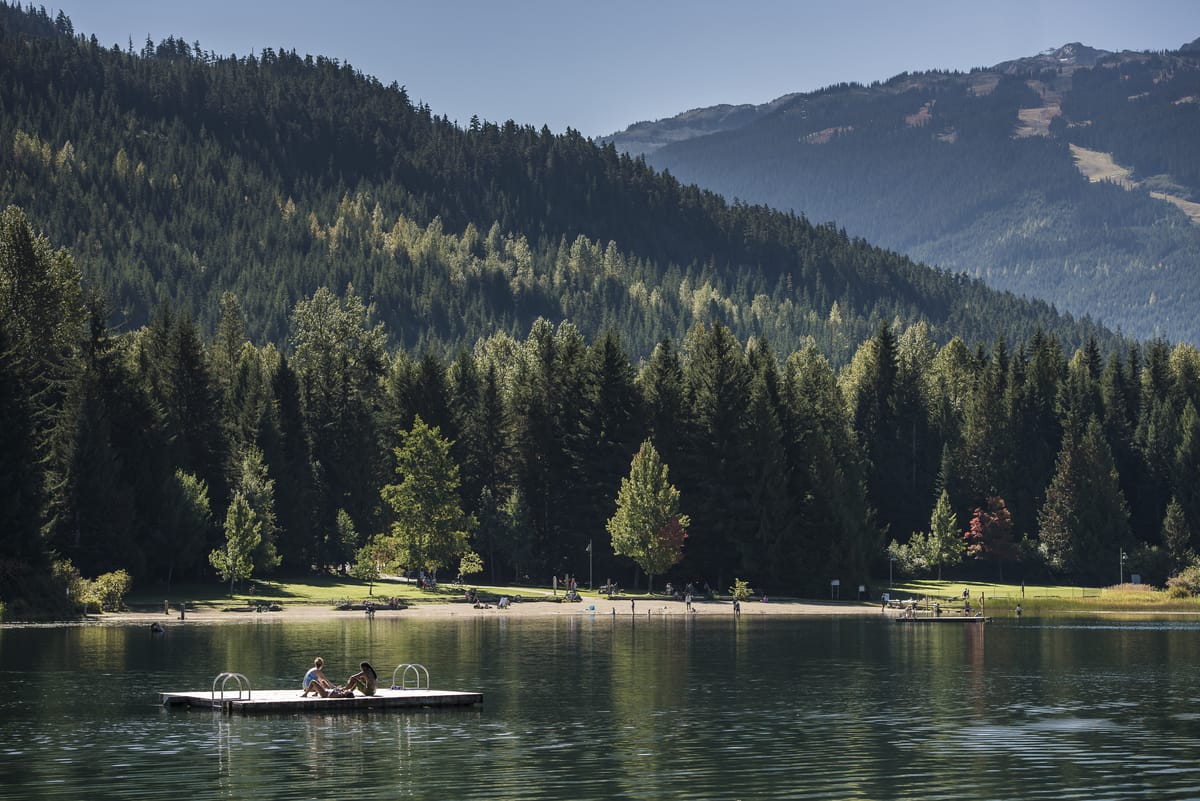 35. Book a Seaplane Tour
Looking for the best view in Whistler? Harbour Air provides scenic seaplane tours over-top the mountains.
36. Crash Over Top White Water Rapids
Book a White Water Rafting tour with The Adventure Group! Warning: You will get wet, but you will love it!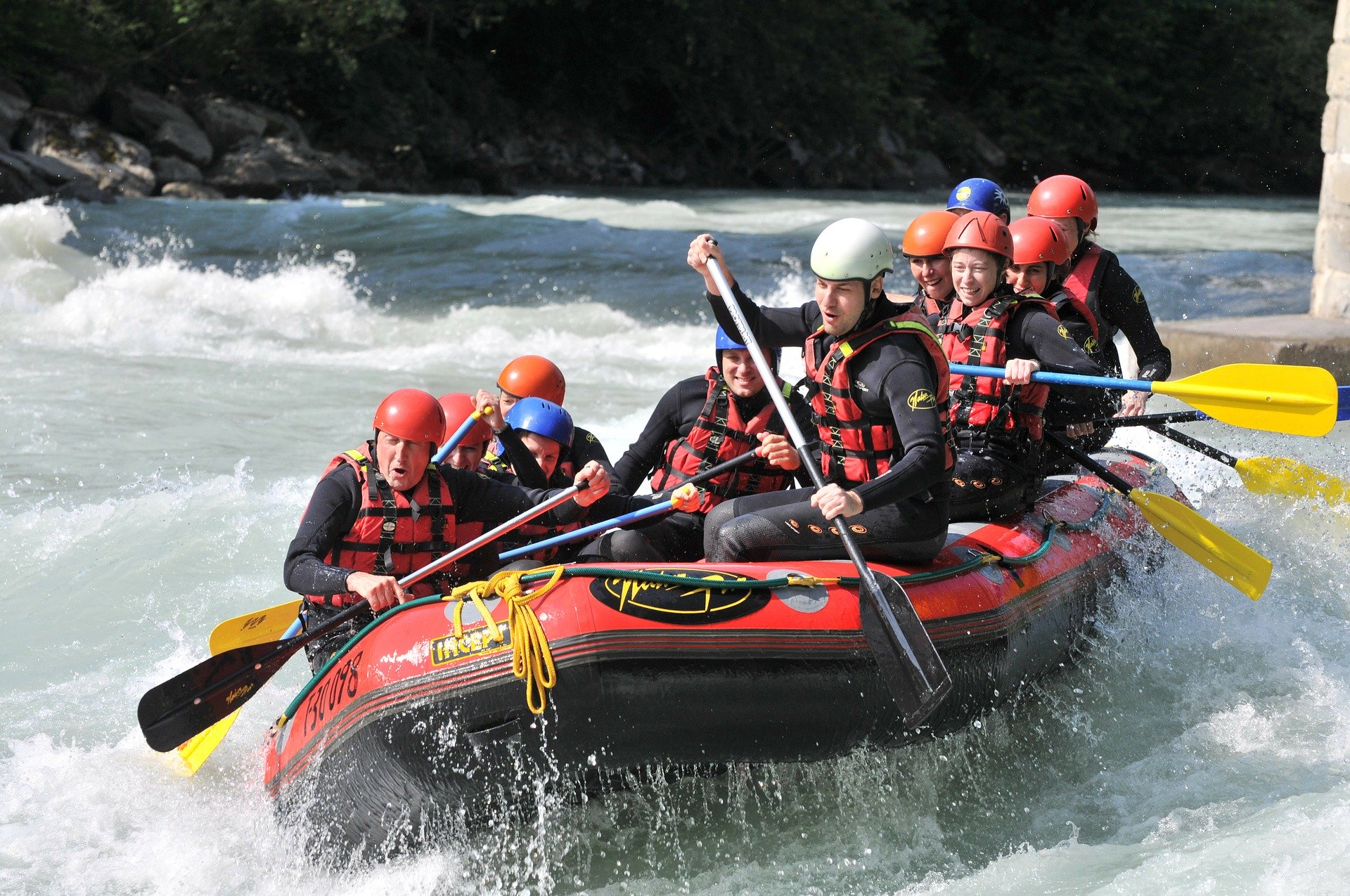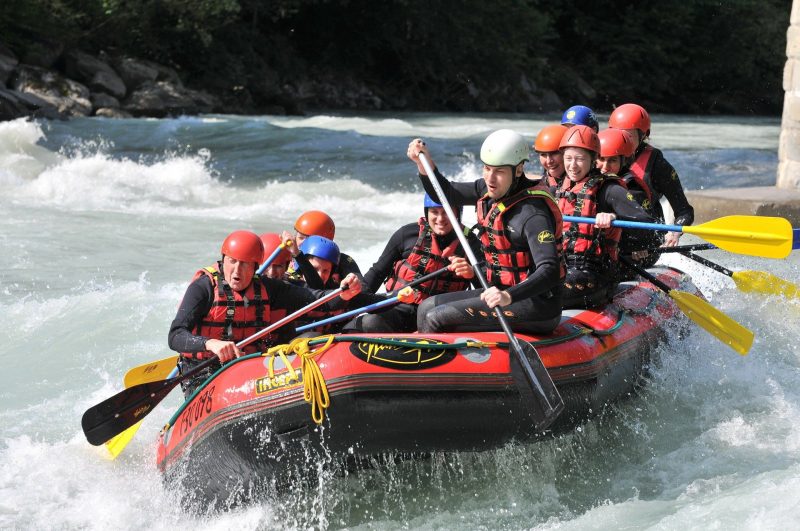 37. Visit During Cornucopia Festival
Cornucopia is one of Whistler's most visited festivals! A family-friendly experience guaranteed make a great weekend.
38. Enjoy 18 Holes at one of Whistler's Golf Courses
The resort is famous for having some of North America's best golf courses. Book a tee time and get on with it! Whistler is hosts three unreal courses: Whistler, Golf Club, Nicklaus North, and Fairmont Chateau.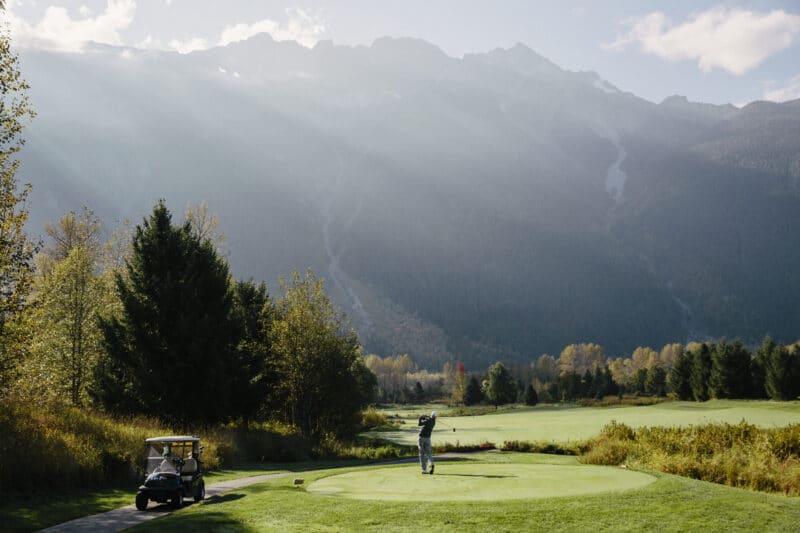 39. Float Down the River of Golden Dreams
Buy a Explorer 200 from the grocery store and float down the River of Golden Dreams.
40. Downhill Mountain Bike on Whistler
Wondering what people do during the summer in Whistler? They all go downhill mountain biking on the mountain and the hundreds of well-maintained trails around town.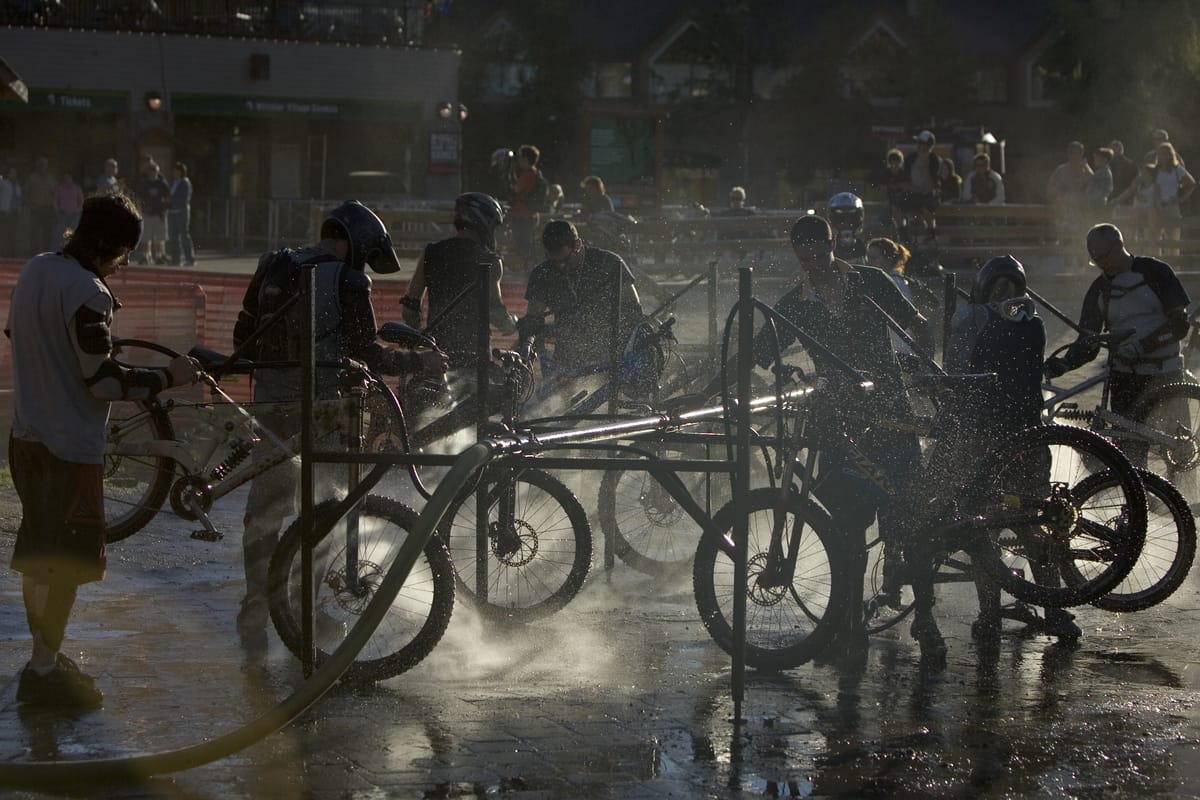 The Top 20
Winter
Whistler
Activities
41. Race Through the Snowy Forests By Dog Sled
Imagine leading a team of powerful sled dogs through the snowy backcountry. Book a fun filled afternoon with the pups!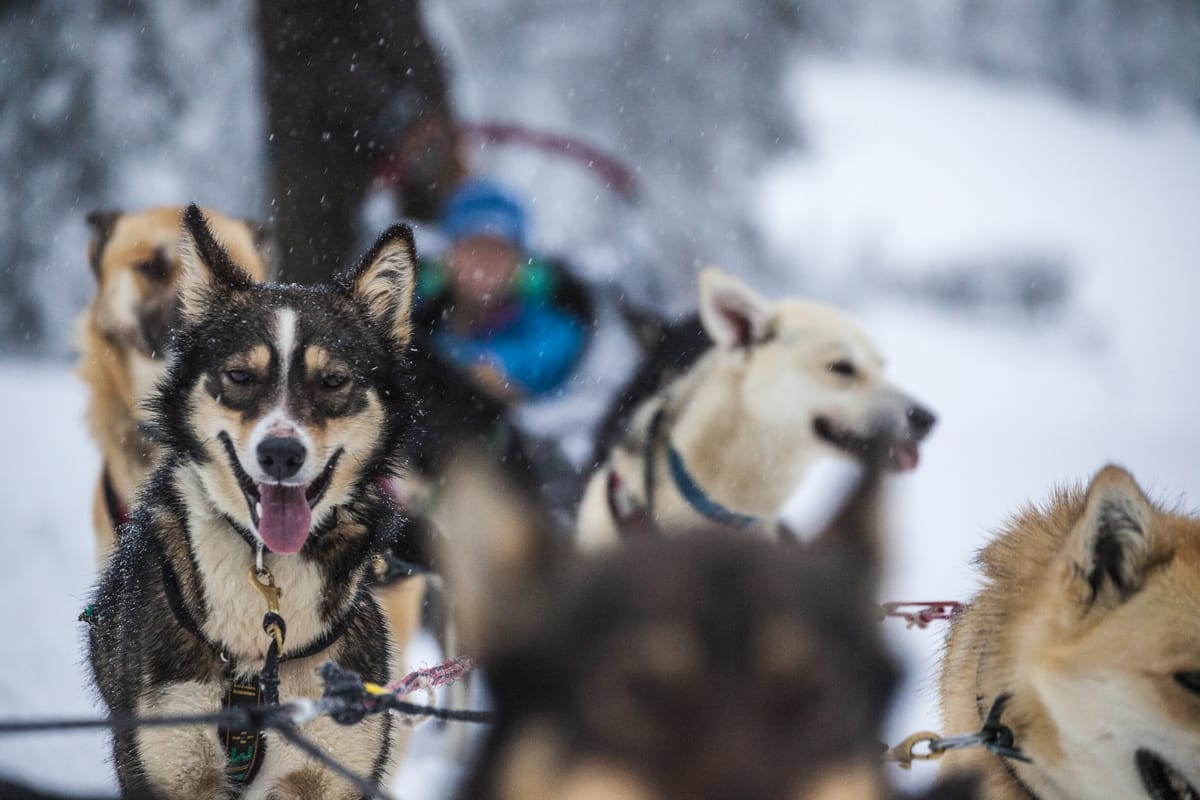 42. Enjoy A Scenic Sleigh ride
These gigantic horses pride themselves on providing scenic sleigh rides throughout Whistler.
43. Speed Across Snowy Terrain by Snowmobile
Snowmobiling through the snowy mountains with your pals is guaranteed to be a great time.
44. Slide Down Whistler's Famous Tube Park
Looking for some kid-friendly whistler activities? Take them tubing!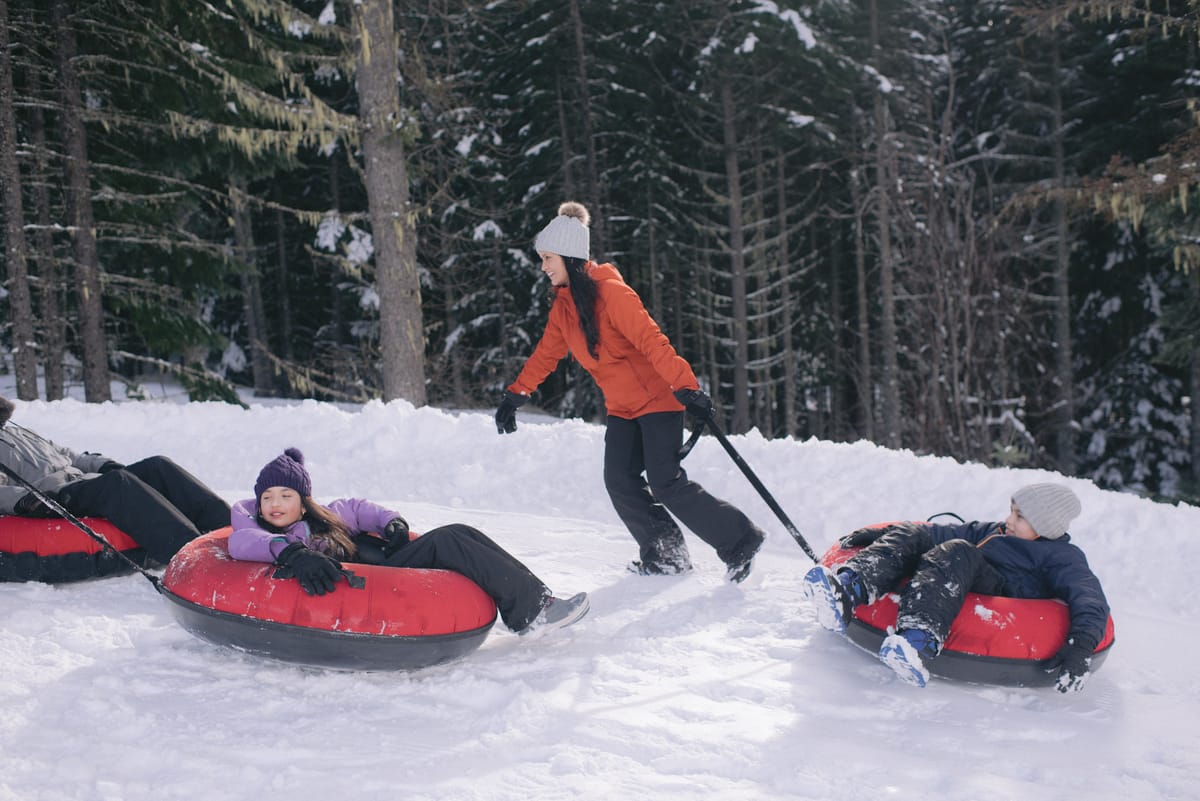 45. Heli Tour to Ancient Glaciers
Have more money then you know what to do with? Book a Heli Tour and check out the ancient Tantalus glaciers.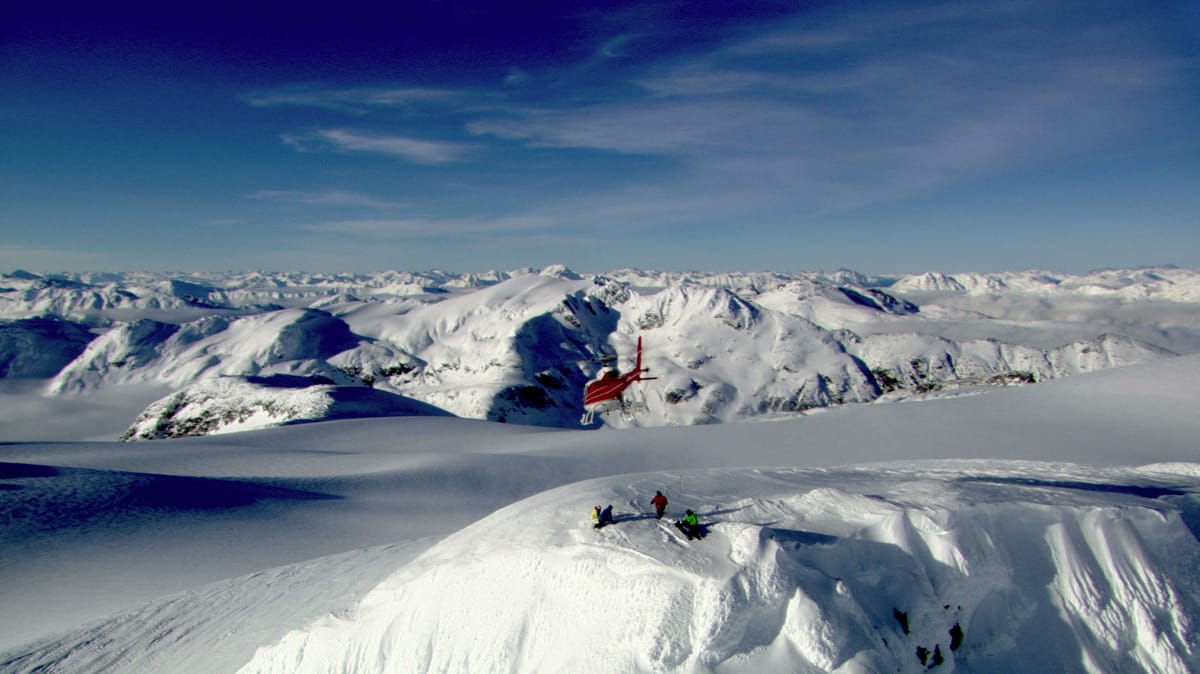 46. Experience Canadian Ice Fishing
Give a man a fish, feed him for a day. Teach a man to go Canadian ice fishing, he'll start apologizing over everything and anything.
47. Soar Down the Olympic Bobsled Track
You've seen it on TV during the Winter Olympics, but have you ever experienced the rush of sliding down polished ice on nothing but a fiberglass rocket?
48. Skeleton Down the Famous Olympic Course
Once you've gone bobsledding, book a lesson for doing the Skeleton. We double dog dare you…
49. Snowshoe Through Deep Forests
Got cold feet about doing the Skeleton? Fine, go snowshoeing around Lost Lake and feel what cold feet is really like.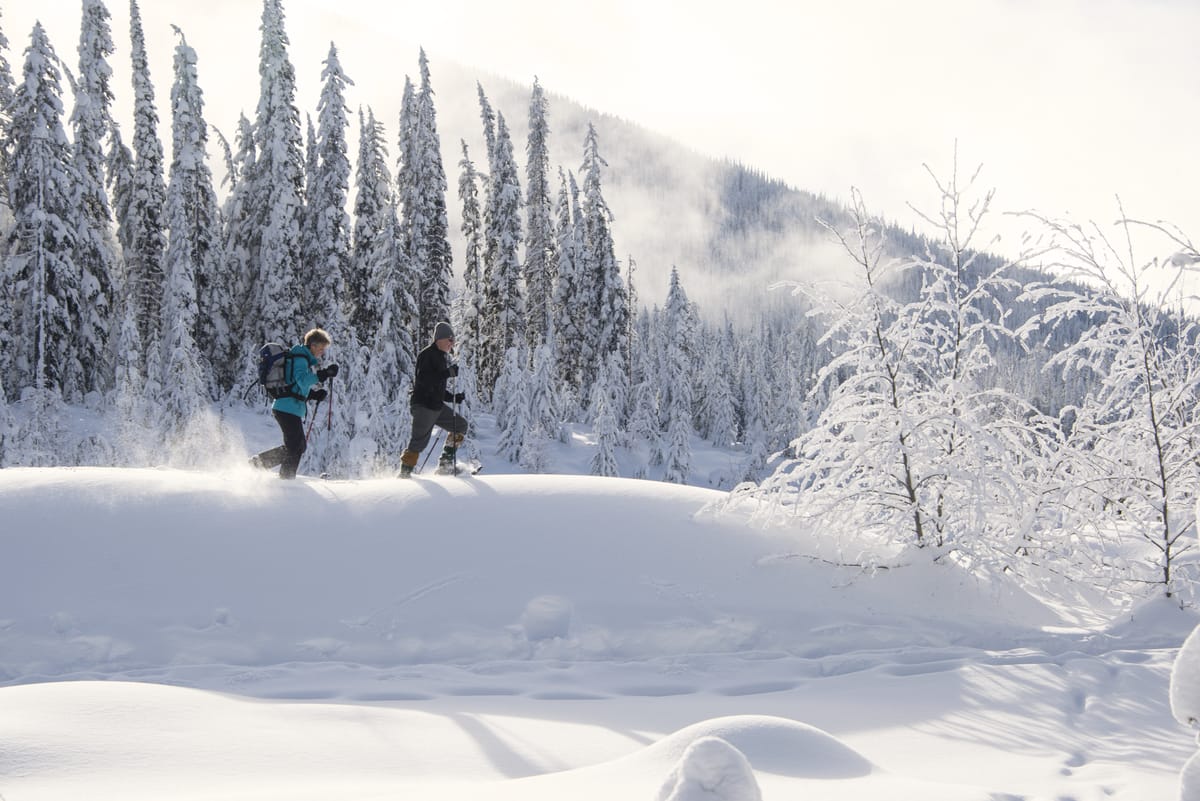 50. Ice Skate at the Whistler Olympic Plaza
Rent skates at the Olympic Plaza and enjoy a romantic evening with the stars above and hot chocolate in hand.
51. Fat Tire Bike Overtop Deep Pow
No, the bikes with big tires you see around town are not for heavier people… They're to be used on snow!
52. Toboggan at the Whistler Olympic Plaza
Buy, or rent, a toboggan and slide down the snowy hills. Perfect for a family looking for a cheap afternoon activity!
53. Watch the Fire & Ice Show
Do you like Fire? Do you like watching people "send it"? Check out the Fire & Ice Show at the base of Whistler!
54. Eat & Drink During Après
Longhorn Saloon is known as the premier Après bar. Loud music, great drinks, and wicked views!
55. Ski & Snowboard on Whistler Blackcomb
We almost forgot – Buy lift tickets and snowboard on the #1 ski resort in North America! Whistler Blackcomb is BC premier ski and snowboard resort and a standout on the world stage.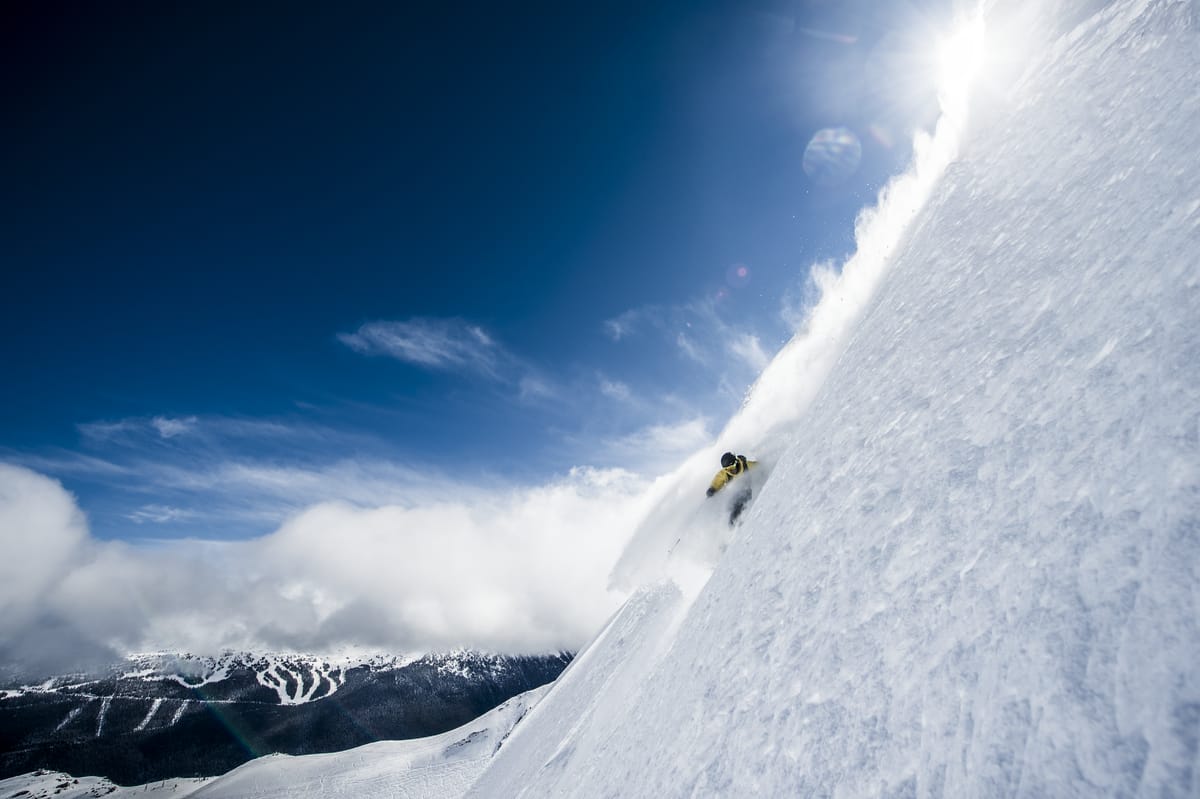 56. Become a Biathlon Athlete at the Whistler Olympic Park
Cross Country ski and shoot a rifle at targets, need we say more?
57. Wake Up Early for Fresh Tracks
Purchase "Fresh Track" tickets from Whistler Blackcomb and be the first people on the mountain before it even opens!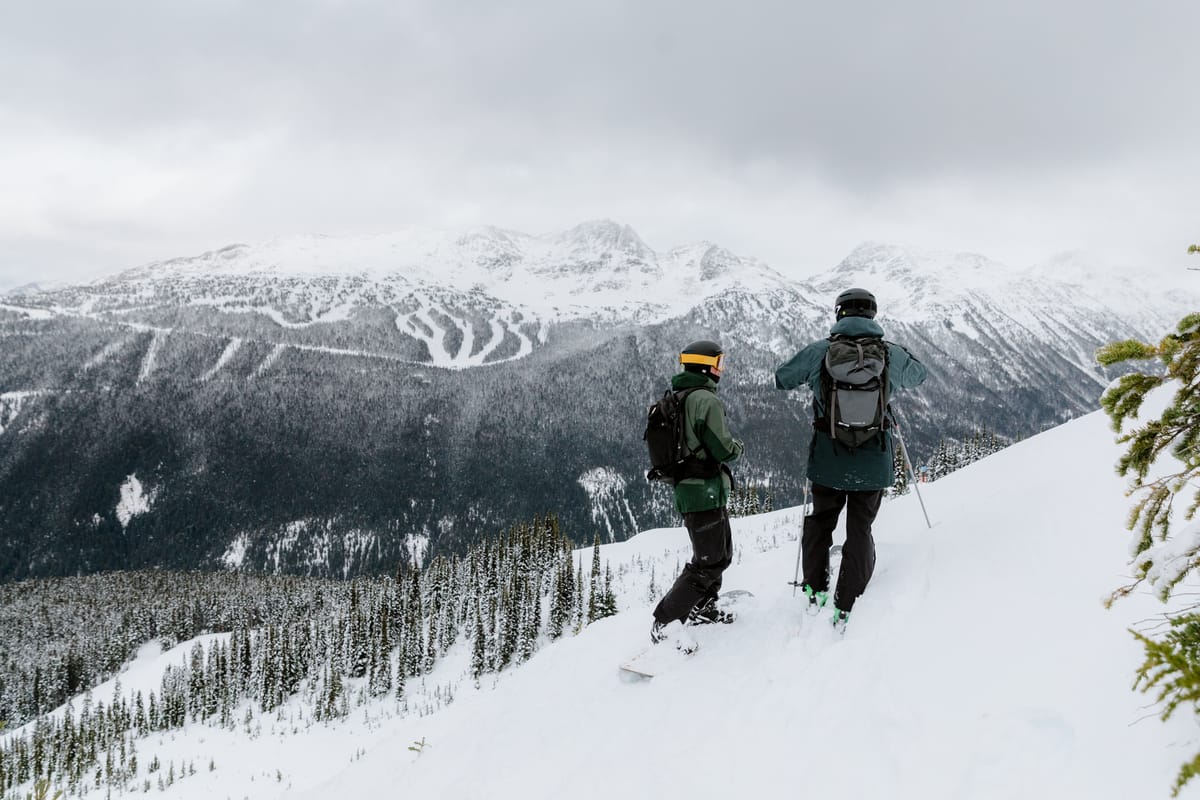 58. Book Backcountry Skiing Lessons
Experienced backcountry skiers would be thrilled to take you out into the vast and untouched ski-able terrain.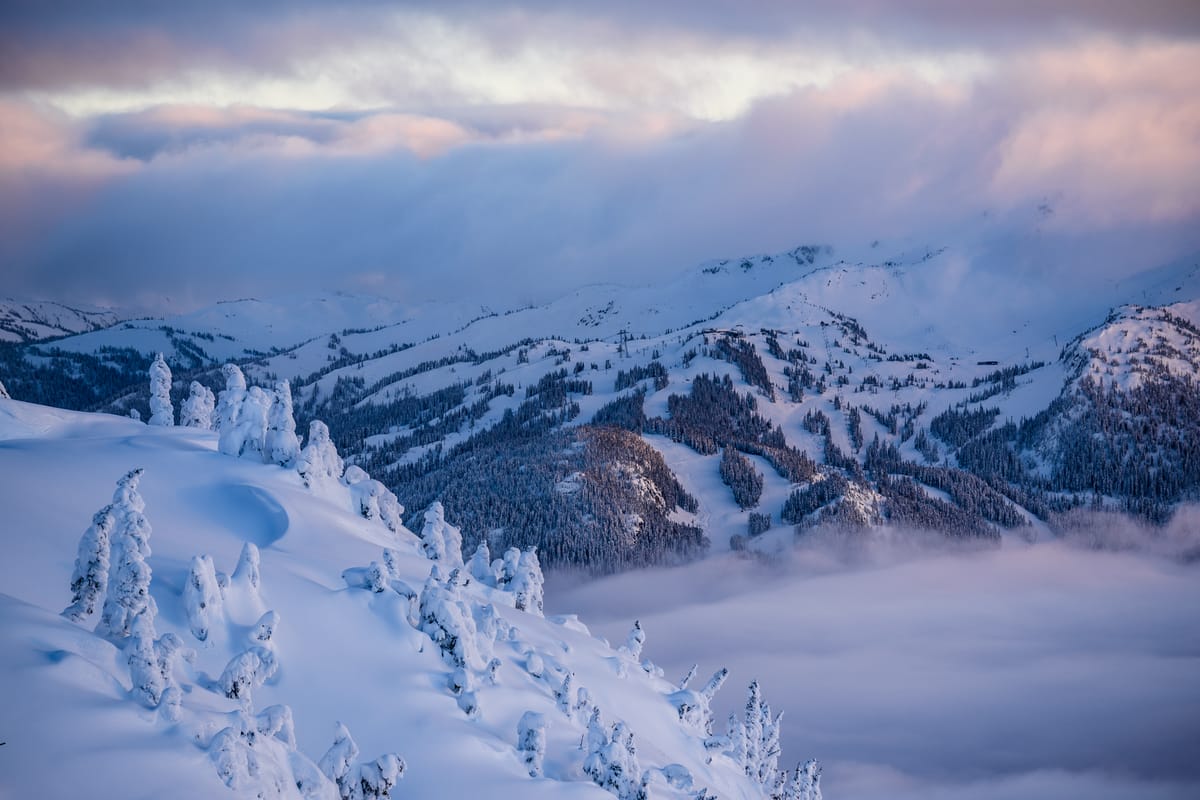 59. Nordic Skiing at the Whistler Olympic Park
Honestly, we've never done it, but those that do it seem to love it…
60. Check Out Blackcomb's Ice Caves
Visit the team at the Visitor Centre for directions on how to find them.