British Columbia's Best Farm Airbnbs
If you are a foodie like me, nothing beats the taste of farm-fresh food. British Columbia is home to a large agriculture sector from large scale farms to small quaint family-run farms that sell directly to consumers. Many small farms even operate short term Airbnb rentals as a side business to bring in extra revenue and find new people to enjoy their food.
Cowichan Valley (Vancouver Island)
The Cowichan Valley is located on the southern portion of Vancouver Island, North of Victoria. The warm dry summers and mild wet winters cultivated a growing number of local estate wineries and market gardens. The True Grain Bakery and Merridale are must-visits for any bread and cider lovers.
We have four recommend Airbnbs on farms in the Duncan area. The first is a beautiful 2 bedroom guest house with a kitchen and hot tub at the Emandare Winery. the second is a self-contained 1-bed suite on an 8.5-acre garden market.  Lastly, an upstairs 1-bed suite on a farm with pigs, chickens, goats, and a pond.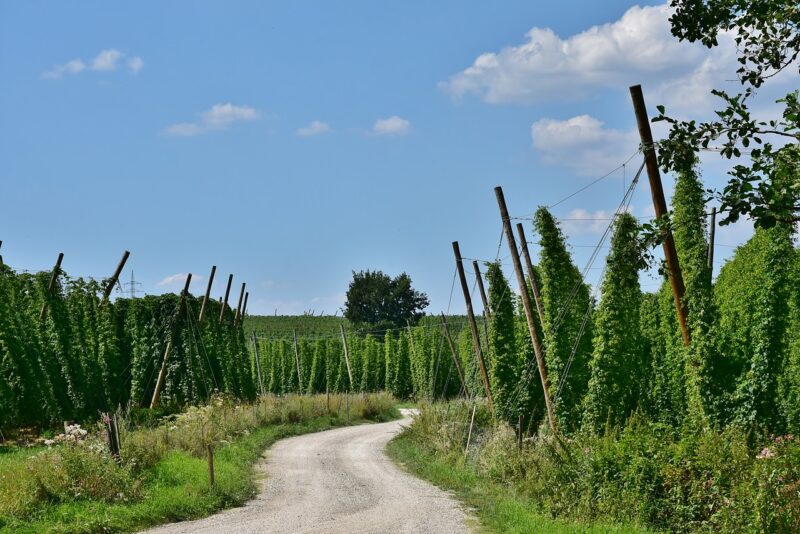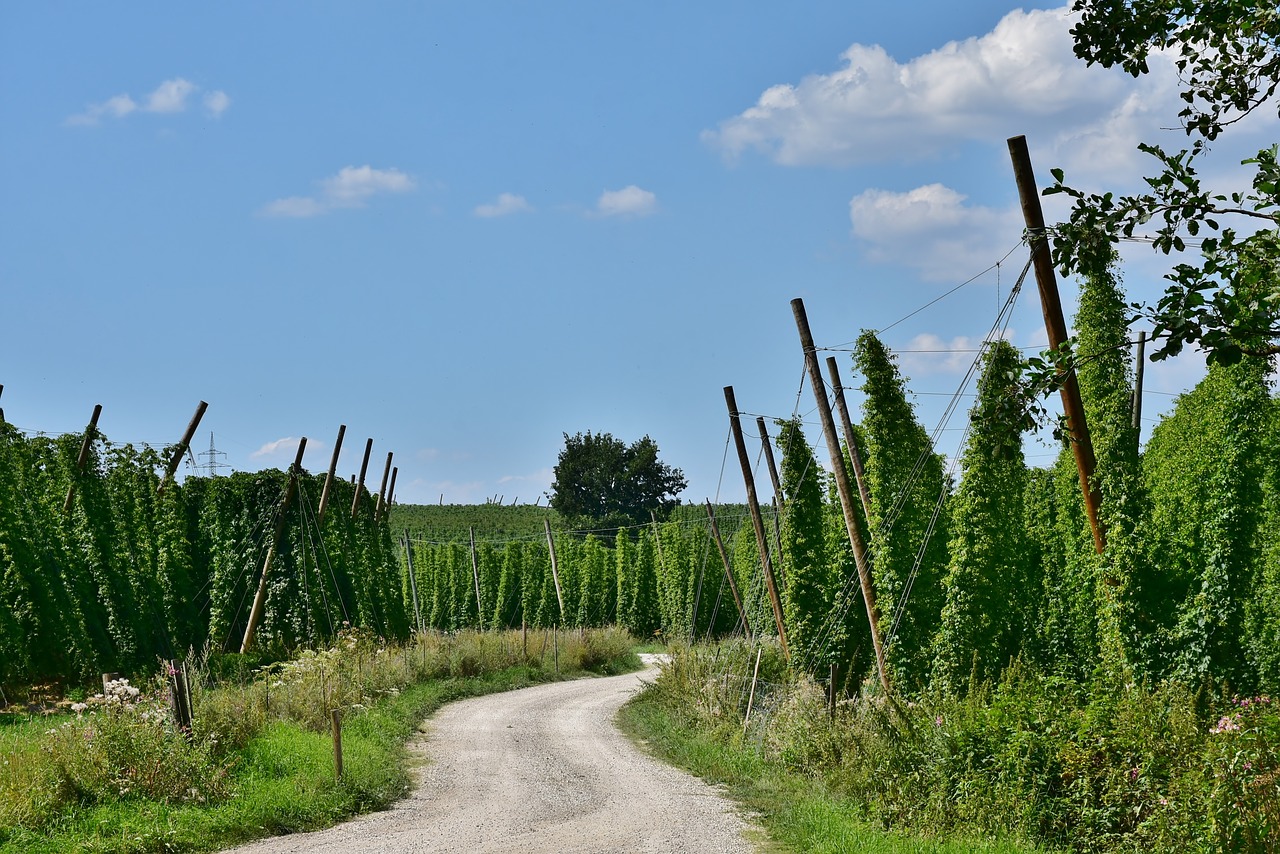 The Fraser Valley is directly east of Vancouver. Over millions of years, the Fraser River cut a valley in the mountains and the seasonal flooding created fertile farmland. The Fraser Valley now grows much of the world's blueberries and cranberries. There are large dairy and chicken farms, along with countless smaller-scale farms growing veggies. Hops were grown until the 1940s when a virus killed the industry. Hops farming returned to the Fraser Valley in the 2010s with the growing popularity of craft breweries and cascade hops.
The Fraser Valley is filled with farm gate fruit stands, weekly farmers' markets, and agritourism activities.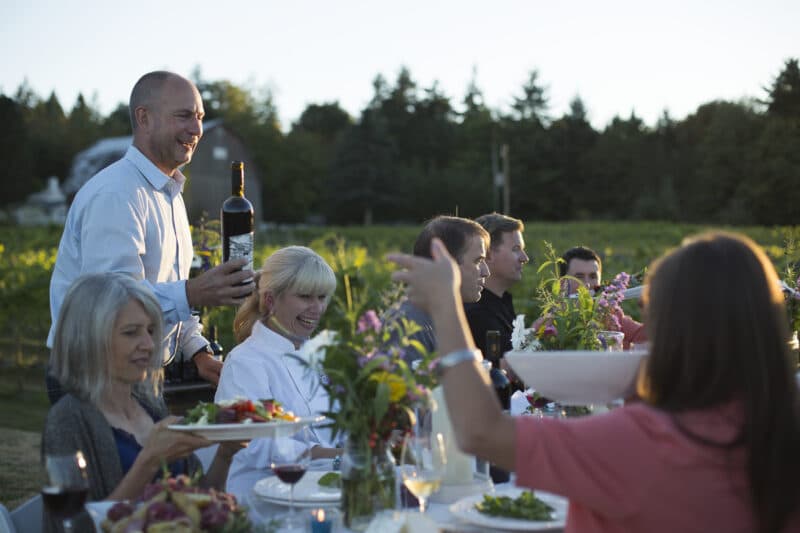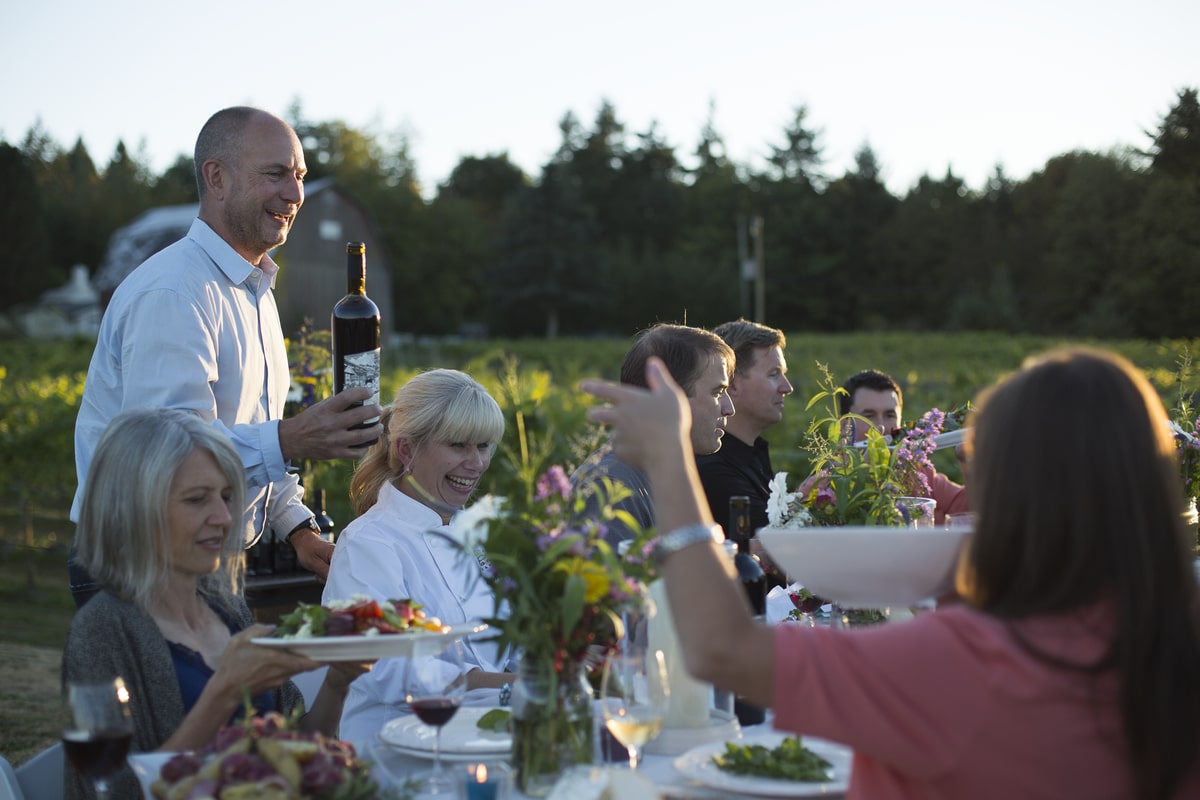 We recommend three different farm stays in Langley. The first is on the Coghlan Cottage Farm and is suitable for up to 4 guests. The second is a cozy (no running water, no electricity) Instagram ready cabin in the heart of the Campbell Valley wine route. The last Airbnb is a beautifully unique refurbished barn on a rural property.
Maple Ridge is North of Fort Langley across the Fraser River. There are a lot of blueberry and cranberry farms and a remarkable amount of wild huckleberries. The Golden Ears Cheerecrafters is a must-visit for any food lover.
We only have one Maple Ridge recommended farm stay but it is amazing. A private bedroom on a hobby horse and goat farm with a hot tub. You can even bring your own horse and explore the local trails.
We have two recommended farm Airbnbs for Mission BC. One is on a hobby farm with chicken, ducks, and offers cheese and jam making experiences. The other is a private suite on a flower-filled 10-acre hobby farm. Both Airbnbs offer farm-fresh eggs and vegetables (additional fees may apply).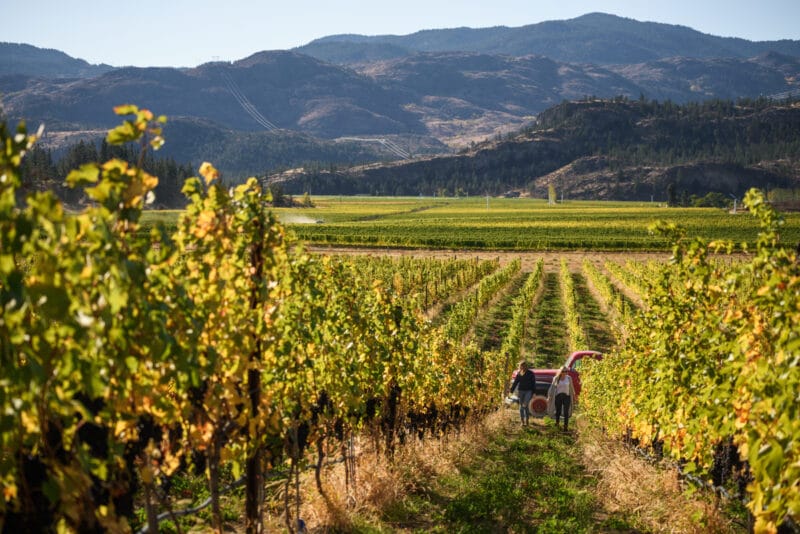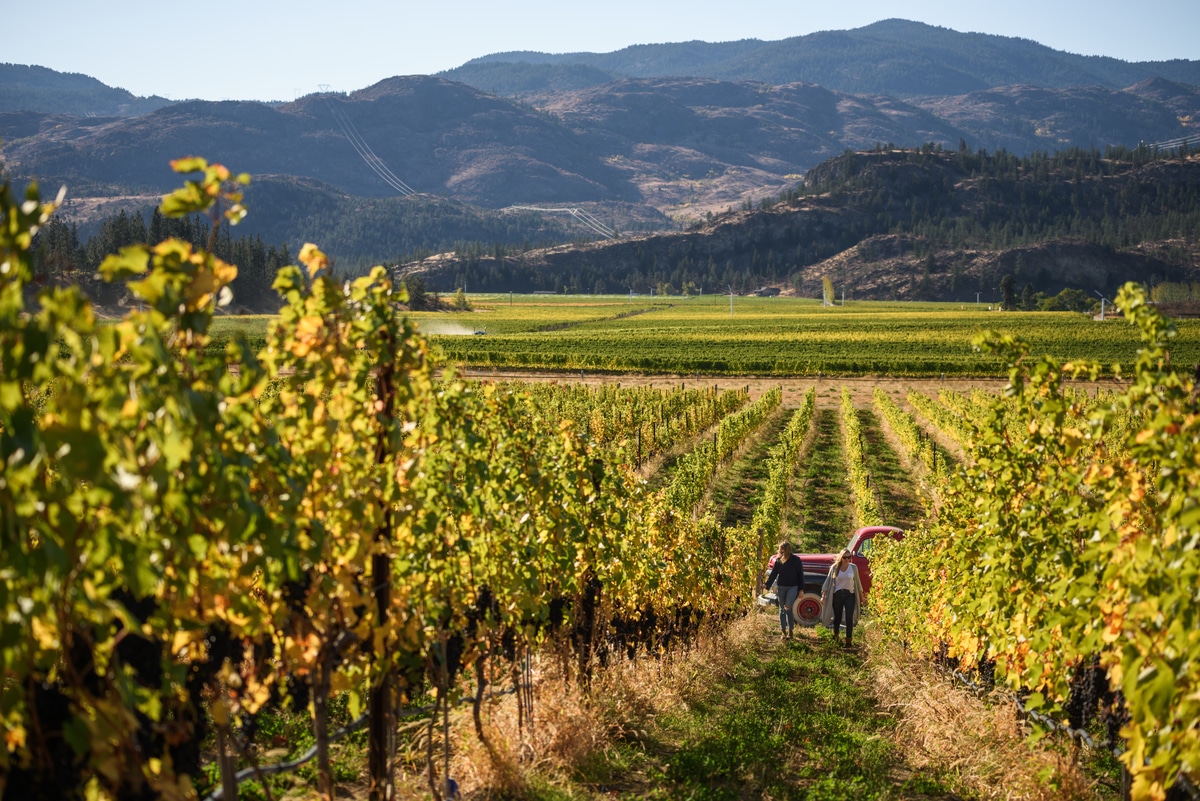 Tourism BC calls Oliver BC the "Wine Capital of Canada". Oliver is located just North of Osoyoos. The hot dry Okanagan summers make Oliver the perfect place to grow wine grapes and other fruits.  Naturally, we recommend that you visit the local wineries, particularly the wineries on the prestigious Golden Mile.
We have three recommended farm Airbnbs in Oliver at three very different price levels. From a beautiful villa with a pool, and three acres of wine grapes and fruit trees, to a whole house on a vineyard in the middle of the Golden Mile. Lastly, a glamping campground on a u-pick farm on the Golden Mile (just because you are camping doesn't mean you shouldn't drink Canada's best wine).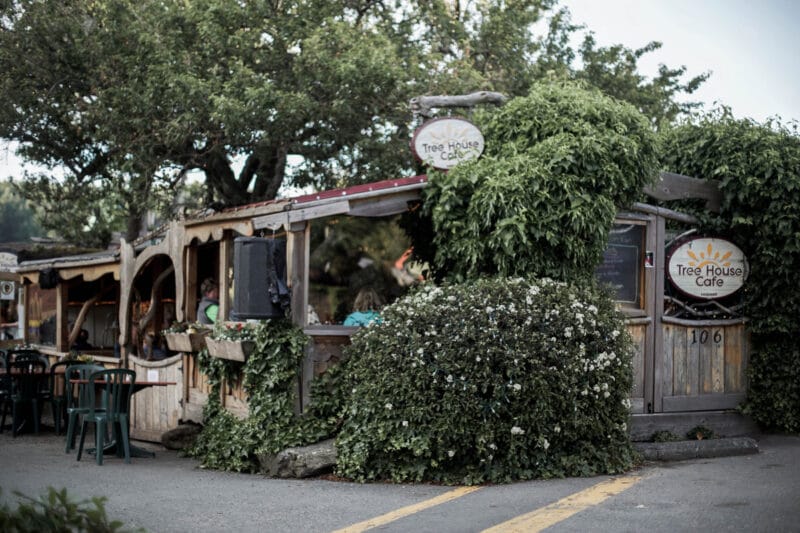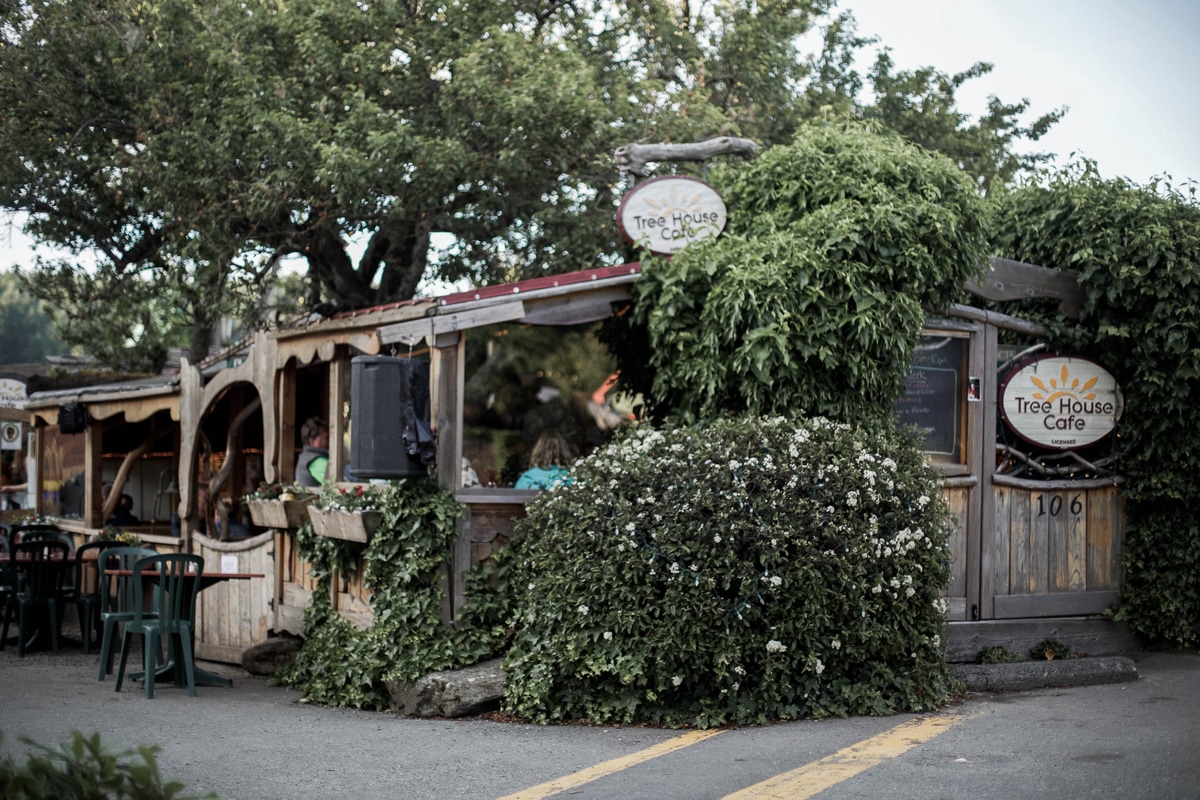 Salt Spring Island is a Gulf Island located in the Strait of Georgia between Vancouver and Vancouver Island. It is the largest, most populous, and most visited Southern Gulf Island. There are regular ferries from the Mainland, Vancouver Island, and the other Gulf Islands. Salt Spring is known for its corky hippie artisans, festivals, and unique island culture.
Salt Spring (along with a few neighbouring Gulf Islands) is Canada's only place with a "Mediterranean climate". The dry summers and mild, wet winters, along with a "rain shadow" that gifts the island with more sun and less rain than the rest of the area. The unique climate and access to fresh seafood, create a unique culinary experience for chefs, farmers, and food lovers alike.
Salt Springs hosts a brewery, cidery, distillery, and several wineries. There is a goat cheese maker, even a farm growing olives and pressing their own olive oil.
We have two recommended farm-based Airbnbs. One is a seaside cabin with horses. The second is a charming garden suite with a beautiful clawfoot tub, chickens, ducks, and fruit trees.