Vacation Rental Management in Harrison Hot Springs
Harrison Hot Springs is a great vacation rental market provided you are familiar with the restrictions of the community. Harrison has strict restrictions related to properties listed on Airbnb, Homeaway, and VRBO especially when it comes to residential zoned properties.
How will I Manage the Vacation Rental Property?
If you're purchasing a vacation rental property presumably you won't be local. Managing properties remotely, while not impossible can be extremely difficult and time consuming, the alternative is to utilize a vacation rental management company such as Lifty Life. Vacation rental companies operate all aspects of your vacation rental in exchange for a commission on revenue.
Lifty Life Services Include:
Guest screening & communication

Professional cleaning services
Free professional photography
Hotel quality linens and towels
Complimentary August Smart Lock
Airbnb, VRBO, & Homeaway listings
Restocking of consumables (soap, tea, etc)
Monthly performance reports
Nightly rate & occupancy optimization
Guest review & follow-up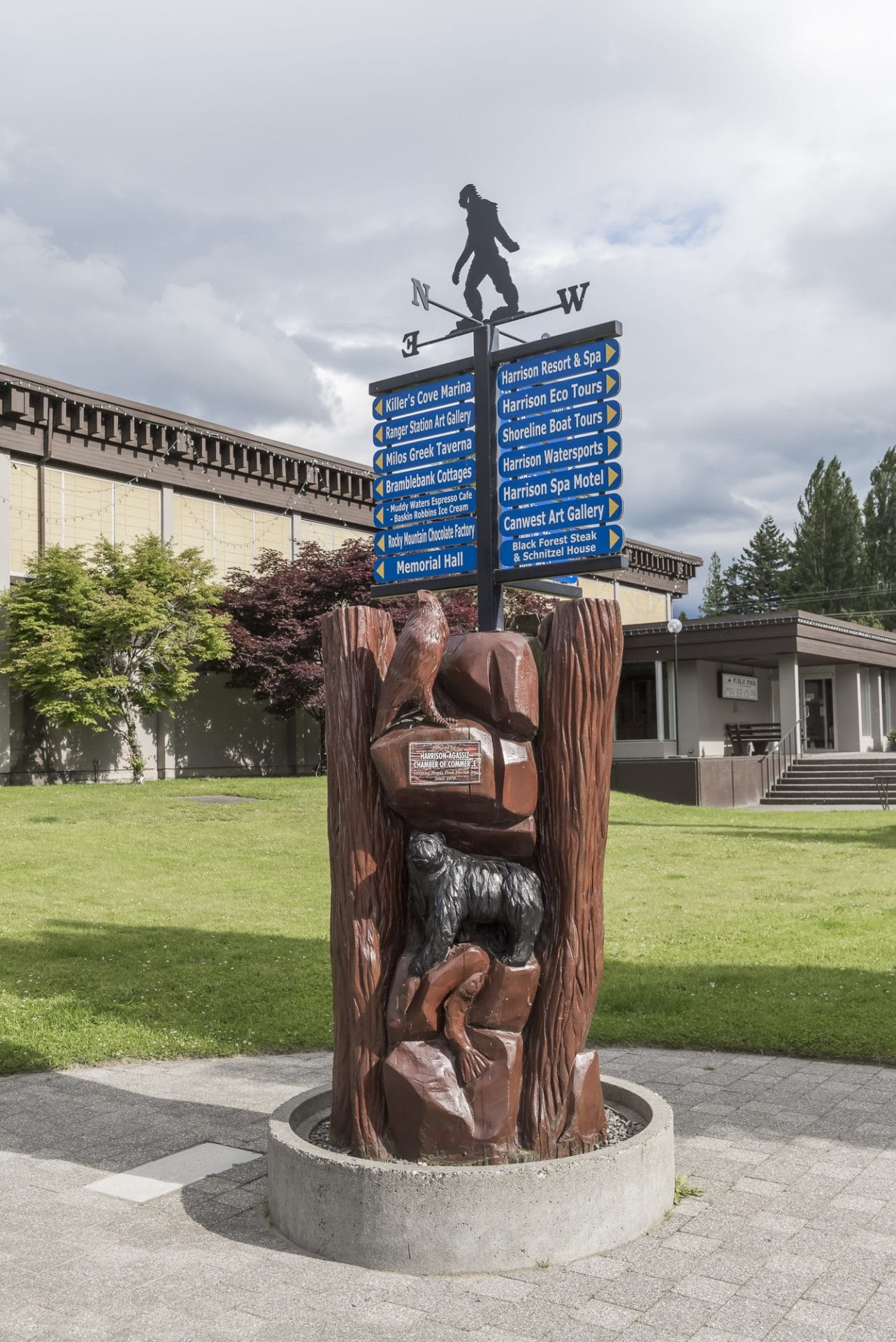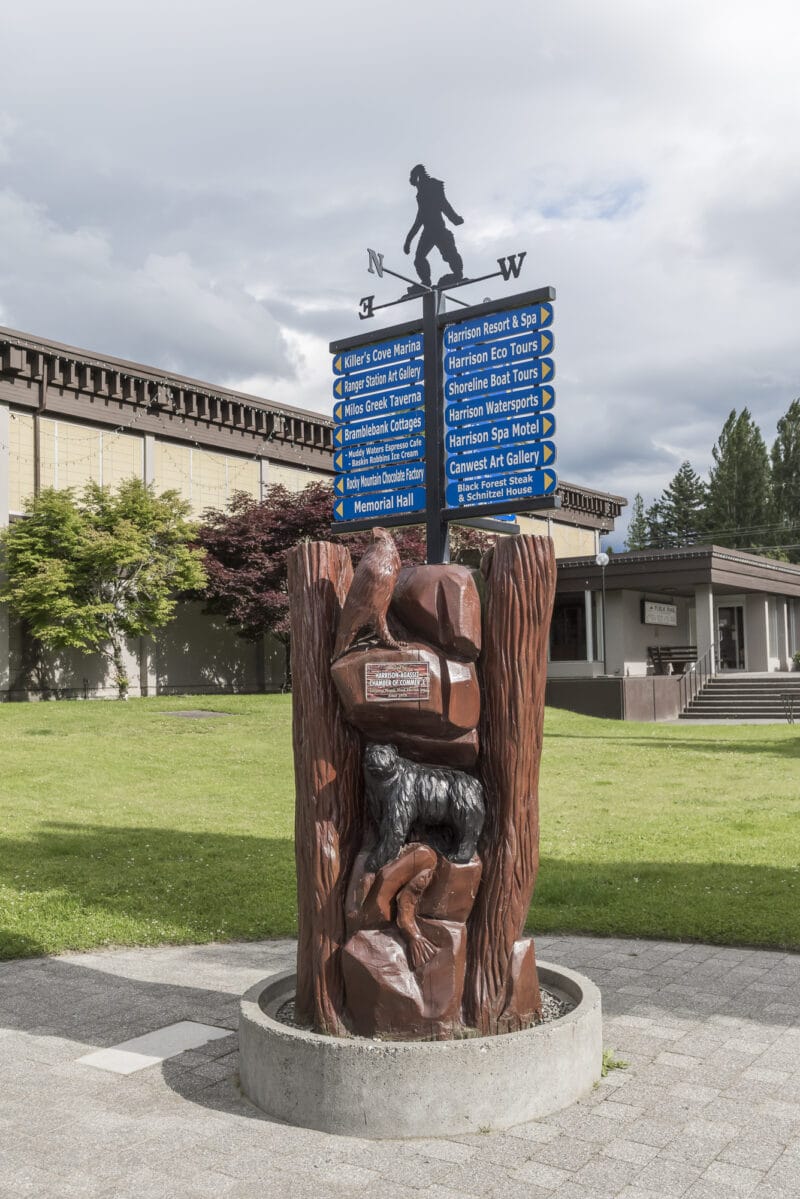 Are Short Term Rentals Legal in Harrison?
As long as your operating in a commercial zoning and with a valid business license, then yes, short term rentals are legal in Harrison Hot Springs.
Short term rentals are restricted to the commercial zonings C-1, C-2, and C-3 as seen below in pink, purple, and burgundy. Essentially everything north of the the Miami Creek and Lillooet Ave. Bed and Breakfasts are a notable exception to this rule.
All legal Airbnb properties in Harrison Hot Springs must have a valid business license. The total annual cost of gaining a license will be $150 which includes an inspection of your property.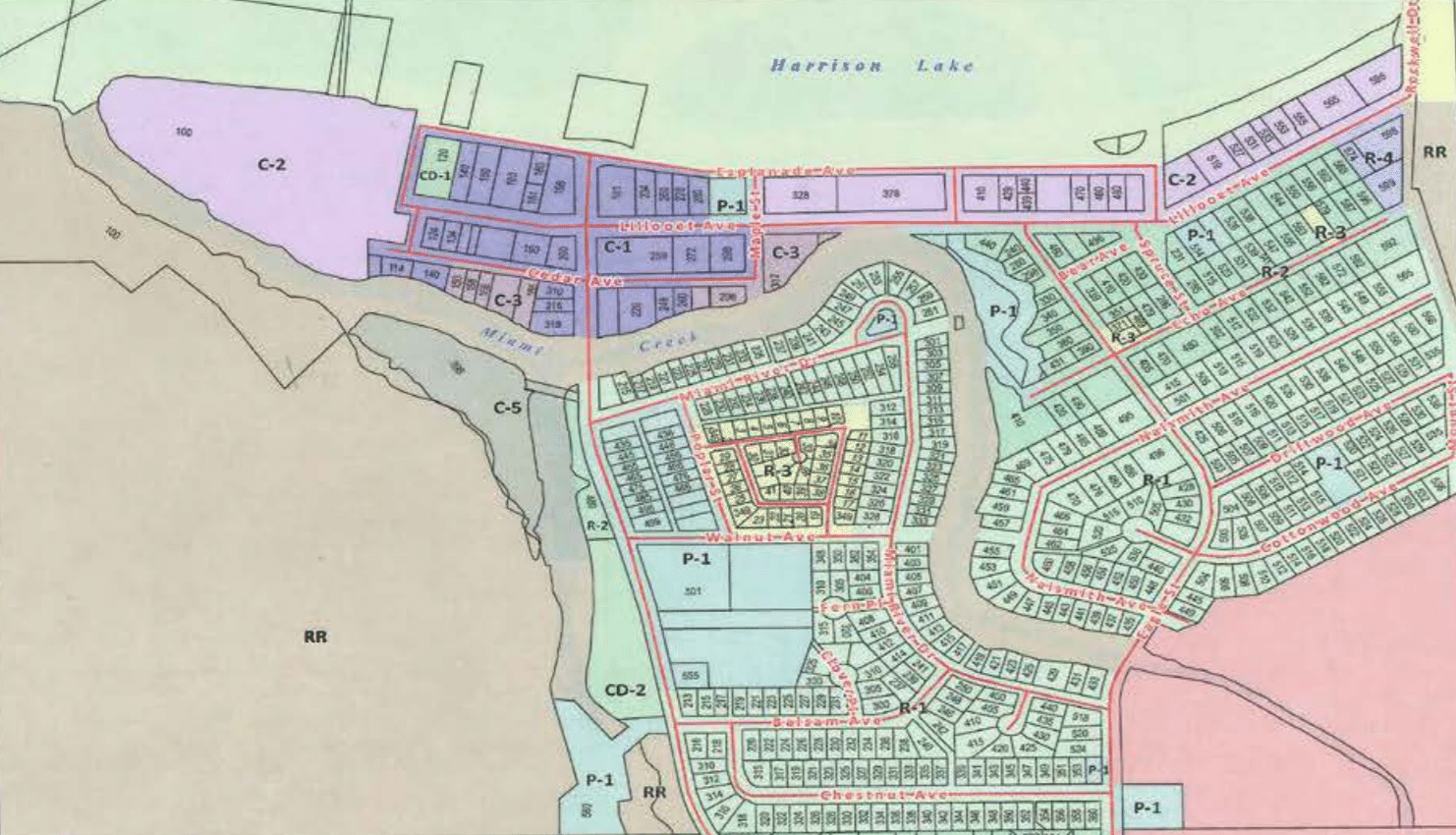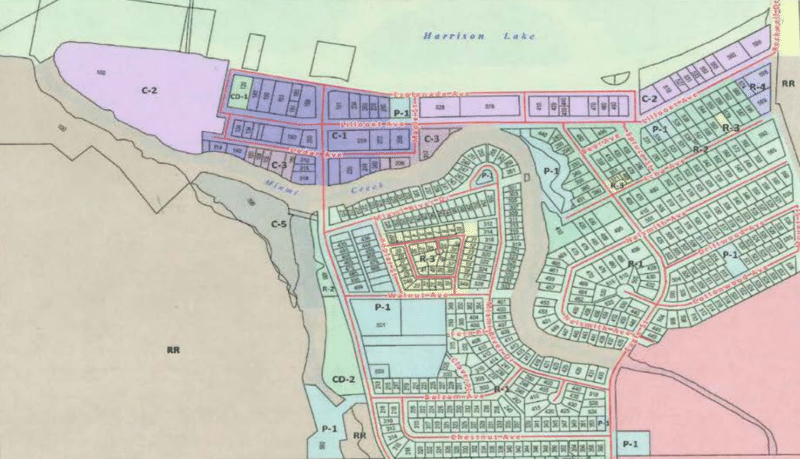 Where Can I Operate in Harrison Hot Springs?
Commercial zoning is a must but many buildings in Harrison have further restricted vacation rentals through strata bylaws. The three large condominium buildings on Esplanade Ave disallow short term rentals, this includes:
Echo Beach – 328

Esplanade Ave

Laguna Beach – 378 Esplanade Ave
The Cascades – 410 Esplanade Ave
The only condo building on Esplanade Ave to allow short term rentals is Harrison on the Lake – 450 Esplanade Ave.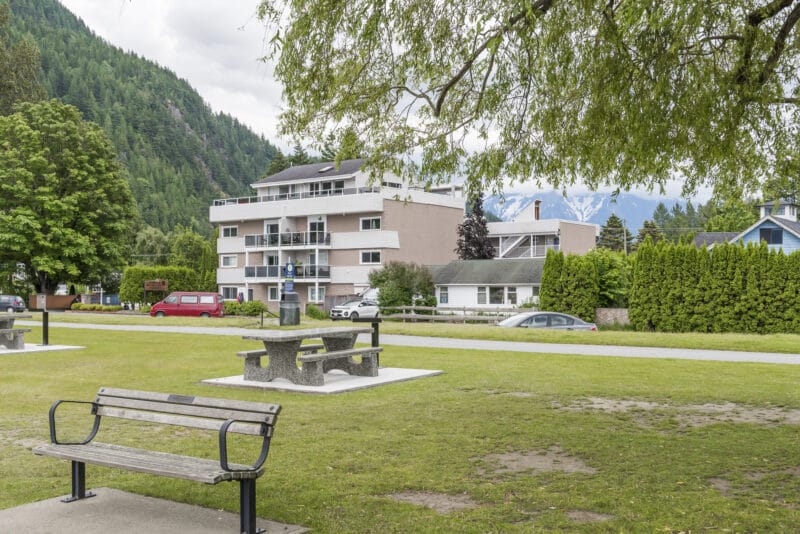 Aside from condominiums all other homes in the commercial zoning are legal to operate as Airbnb units.
Properties on Rockwell Drive are also legal to operate as short term rentals but are governed by the District of Kent rather than the Municipality of Harrison Hot Springs.
How Much Can My Vacation Rental Generate?
All properties are different and income can vary widely depending on the nights available, level of furnishing, and quality of property. The below estimates are based on aggregated data from all active Airbnb, VRBO, and Homeaway listings in the region.
| Property | Annual Revenue |
| --- | --- |
| Studio | $14,000 – $19,000 |
| 1 Bed | $16,000 – $24,000 |
| 2 Bed | $22,000 – $31,000 |
| 3 Bed | $32,000 – $49,000 |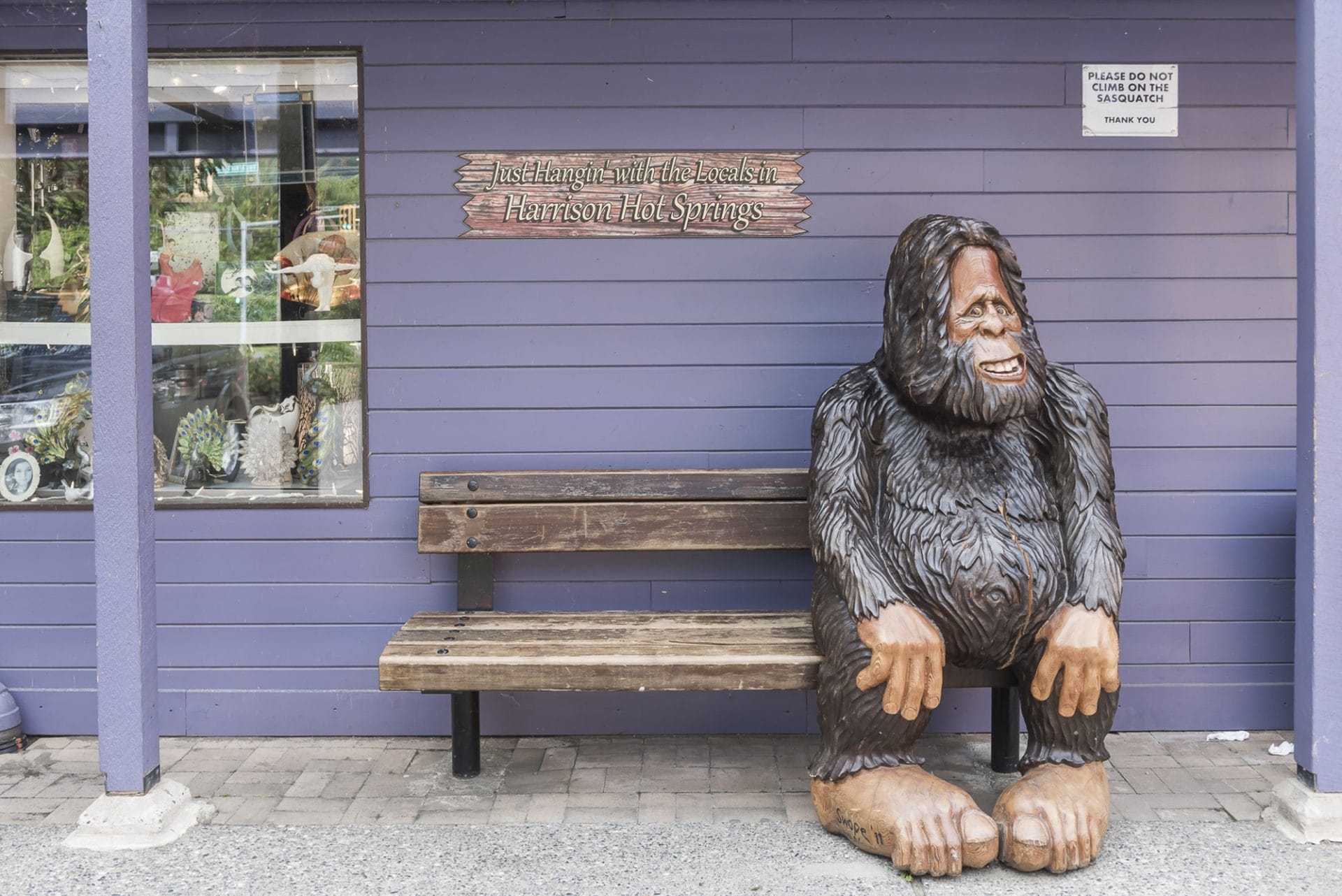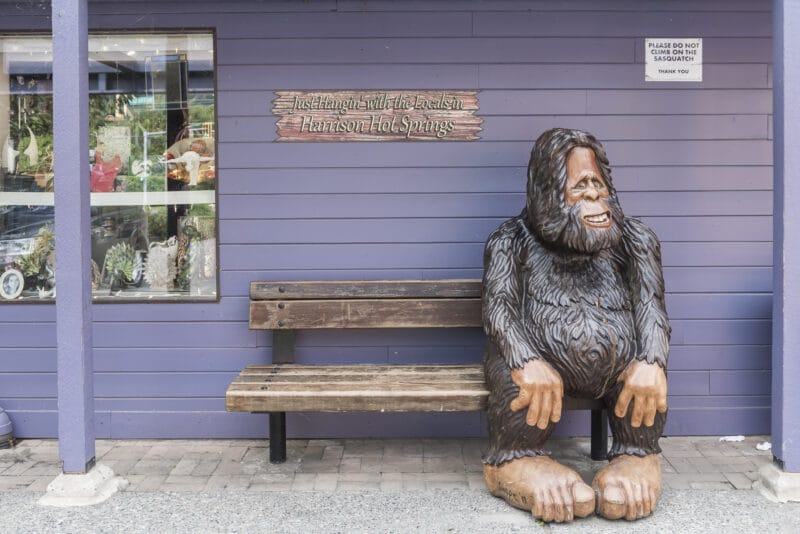 Short Term Rentals Vs Long Term Rentals?
Long term leases are the alternative to listing as a short term rental on Airbnb. The question is what is better? Well the answer depends on you and the zoning of your property. If your property is zoned residential or zoned commercial but has strata restrictions then the answer is simply; rent your property with a conventional long term lease.
For flexible properties, those capable of being short or long term rentals, you'll need to evaluate your needs and preferences.
Long term rentals have more consistent income unlike the high seasonality of short term rentals.
Short term rentals have higher earning potential but can require greater time investment assuming you're not using a property manager.
Short term rentals require a larger upfront cost in order to furnish and stock the property.
Long term rentals will not allow for personal use unlike short term rentals.
Tenants of long term rentals can be difficult to evict if needed. Short term tenants are just that, short term.
How to Get Started?
The first step is to contact a realtor about the opportunities in the region. Consider using Taylor Roth. In addition reach out to Lifty Life to hear more about our services and prices. We are experts in operating vacation rentals in Harrison and would be happy to provide our expertise.