The 12 Best Things to Do in Kelowna
As the heart of British Columbia's sun-drenched Okanagan Valley, Kelowna is a popular vacation destination year-round with its world-class vineyards, great weather, food scene, beaches, and even a few ski hills. It's high time you visit and explore the things to do in Kelowna now!
Well, you have the hint but what do you want to do on your visit to Kelowna? Create your own list of things to do in Kelowna with us by reading till the end!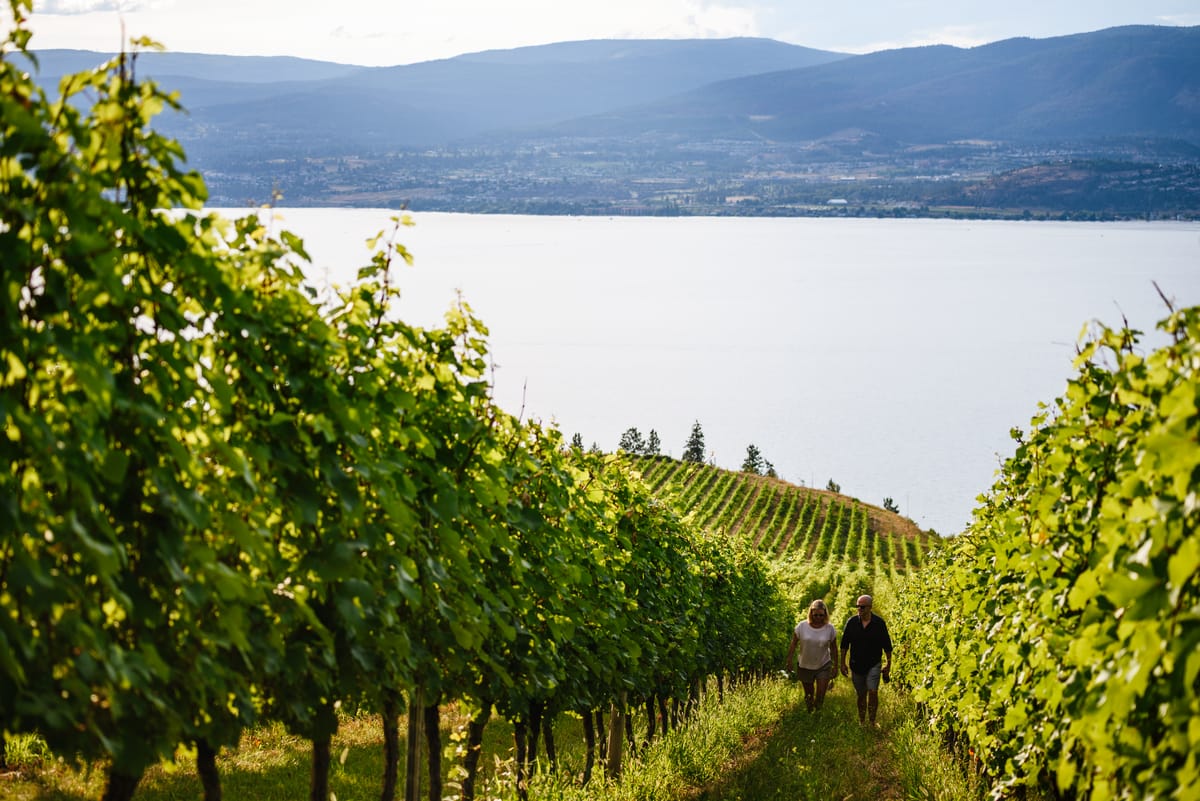 1. Kelowna Wine Tastings!
The most popular thing to do in Kelowna is undoubtedly to go on a wine tour. The region is ideal for growing many different kinds of grapes, so there are many wineries for you to visit. So, make it a must to visit at least one of the many different wineries and vineyards located in the region! For beginners, here's a quick list of some of the best-known wineries in Kelowna and the surrounding area:
Ciao Bella
Tantalus Vineyards
Volcanic Hills Estate Winery
The Hatch
Arrowleaf
Quail's Gate
Mission Hill
Sandhill Wines
Vibrant Vines
If you ask us, we'd undoubtedly say, there is no better way to visit many wineries in one day than with a wine tour. You get not only a designated driver (to satisfy your need to drink) but also a guide to provide you with local knowledge. However, not all wine tours are created equal, and you should know a few things about going on a wine tour in Kelowna before booking.
Good wine tours include information about the area as well. In addition to learning about the region and seeing interesting locations on the way, your tour guide can also provide recommendations for things to do and places to go for the remainder of your trip.
There will also be a chance to visit some picturesque wineries and vineyards, and in Kelowna, you'll be able to take some stunning photos to remember the day forever.
Next, to more tipsy tasting tours!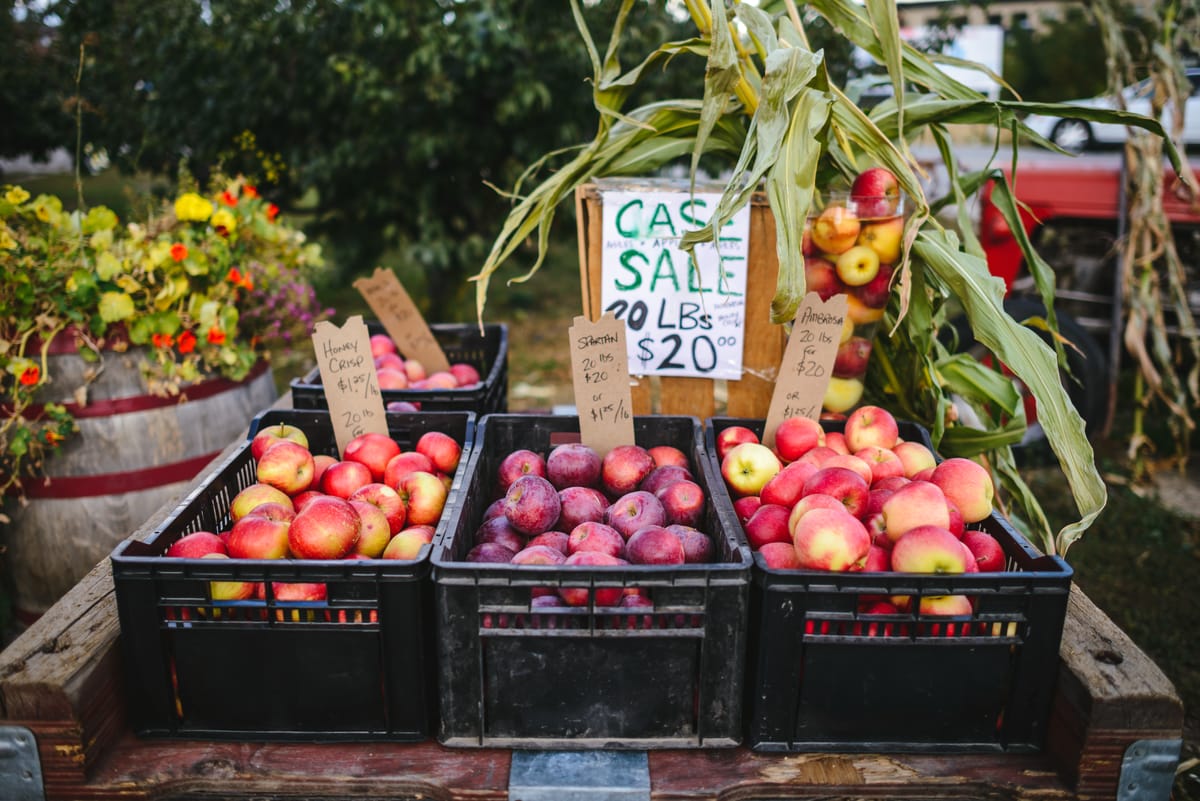 2. Sip Local Okanagan Cider!
Many cideries can be found around Kelowna with BC Tree Fruits being the nearest one to the city. The orchards in the Okanagan are now focusing on making world-class cider since cider has made a huge comeback. However, small cideries haven't limited themselves to apple ciders and you can now sample a variety of ciders, such as plum, cherry, and peach. And the best part? Each one is delicious!
Since Kelowna is filled with plenty of local cider options, the following three may come in handy if you want a 'top three' list to try out on your first visit:
The BC Tree Fruit Cidery
The BC Tree Fruit Cidery is one of the most popular places in town. There is awesome cider there, and the tasting fee is waived if you purchase any cider at their facility!
Soma Craft Cidery
Another popular local cidery in Kelowna is Soma Craft Cidery. You'll find it towards the end of Myra Canyon a little outside of downtown, but it's well worth the trip for cider lovers!
BX Ciders
Another wonderful place is BX Ciders. The orchard is actually closer to Vernon, and they have a tasting room and sales counter on site. Even though BX is a little pricey, a portion of the tasting proceeds goes to charity, and the cherry cider is delicious. Want to have a sip of heaven for a price while doing a good deed? BX Ciders is the right choice for you.
If you are done quenching your thirst for wine and cider, put on your best shoes for some adventure. To begin with,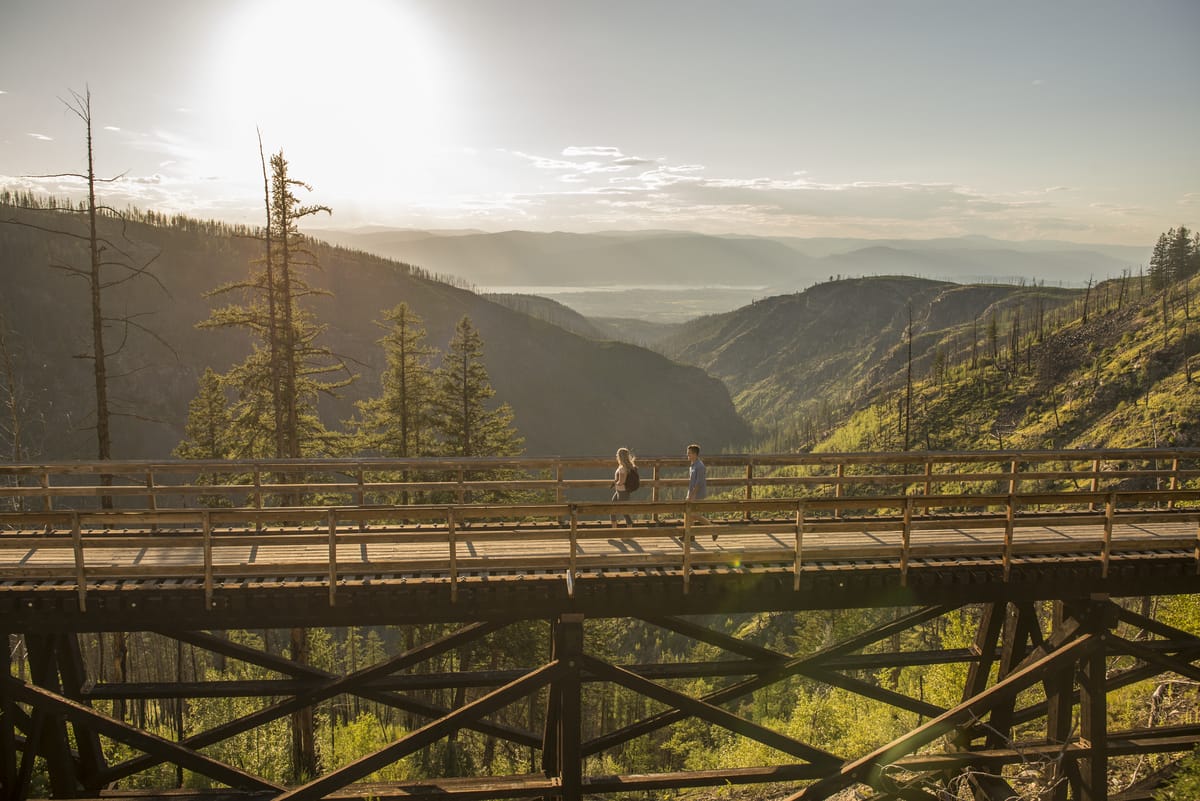 3. Explore Kelowna's many Scenic Hiking Trails
You can hike almost anywhere in Kelowna and the surrounding areas. You'll see the city while exploring forest trails and waterfalls atop a mountain. What better way to experience nature and the surroundings than hiking?
So here are some of the best trails in Kelowna to start your adventure:
Hike the Myra Canyon / Kettle Valley Railway
A visit to Kelowna's Myra Canyon portion of the Kettle Valley Railway is a must if you're in town for a few days, located only 45 minutes from the city center it is built along the old Kettle Valley Railway train tracks high in the mountains. If you are a walking and biking enthusiast, you'll surely enjoy this scenic 22-kilometer round-trip route!
On this trail, you'll pass over multiple railroad trestles and even through tunnels where trains used to run and get to see some pretty great views! Bicycles can be hired in the parking lot at Myra Canyon Bike Rentals for those who want to ride the whole route. There's nothing more enjoyable than cycling through the scenery and getting some exercise at the same time! This trestle trail offers a great experience for your family and friends. Get ready to see some beautiful views of Kelowna!
Experience the Breathtaking Views from Mount Boucherie
Once an active volcano, this trail offers 360-degree panoramic views of the Okanagan Valley from a 2000 meter high peak. As a result of erosion, the peak is now just under 800m, with some pretty spectacular views!
You can hike Mount Boucherie's three trails, which range from moderate to difficult. Most areas are within 6 km of the base camp and are accessible for the whole family. Yet other areas are for experienced hikers only. Whether you are a beginner or a seasoned trail runner, Kelowna's hiking trails have something to offer you!
Get your Heart Pumping on McDougall Rim
There's nothing easy about McDougall Rim, so if you're an adventurer that likes challenges, then you shouldn't miss it! The McDougall Rim hike begins on an uphill slope, but eventually gains level terrain. Although McDougall Rim is not clearly labeled and is challenging to navigate, it is no less beautiful than the other hikes mentioned. The hike is over 20 kilometers long and is more suitable for fit hikers. Therefore, if you intend to go all the way, be sure to bring a lot of water and snacks!
Overall, Kelowna's McDougall Rim is one of the best-hiking destinations in the area, so prepare for some spectacular scenery.
Next on the list of adventures in Kelowna, is in the waters!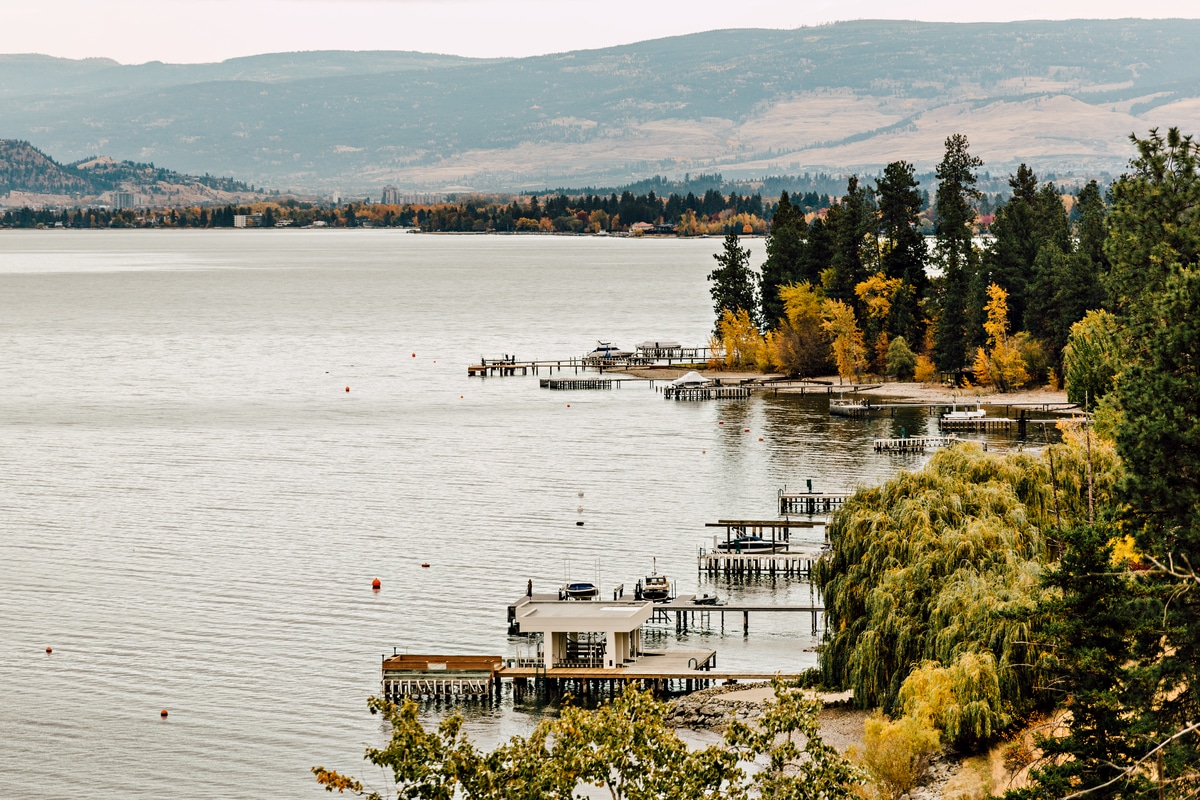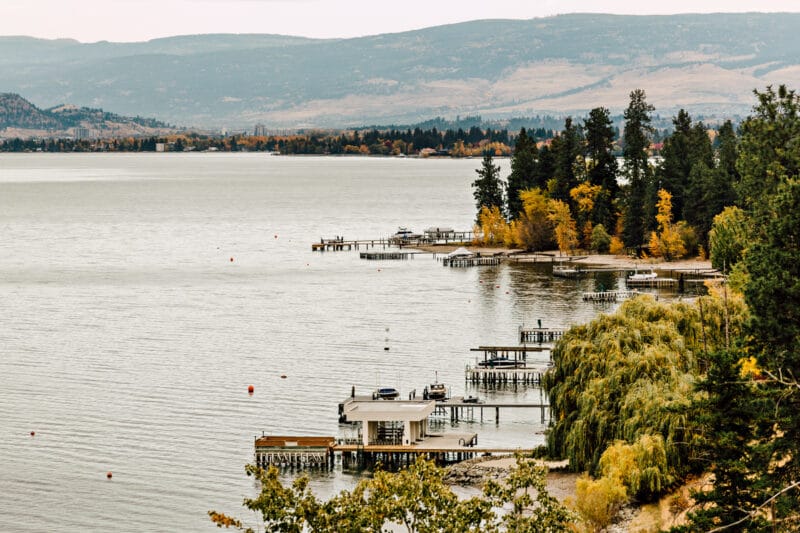 4. Paddleboard, Kayak, or Canoe on Okanagan Lake
A fun activity to do on the lake Okanagan, Kelowna, is to rent a kayak, paddleboard, or canoe from Okanagan Beach Rentals. It's a great way to spend time at some of the most popular beaches along Lake Okanagan. They have five rental locations along the lake. Among them are:
Gyro Beach Park
Bear Creek Provincial Park
Sun Oka Beach Provincial Park
Rotary Beach Park
Tugboat Bay Beach
5. Explore the Most Popular Kelowna Beaches
As a vacationer, you probably like to spend the day on the beach with a good book, with no worries in the world, the cooler next to you, and of course a few snacks packed away. That is why, we believe, exploring some of the best beaches in Kelowna is a must on the list of things to do in Kelowna. Here are some of the best beaches on the list for you:
Tugboat Beach
Rotary Beach
Hot Sands Beach
Boyce-Gyro Beach
One cannot easily get enough of the Kelowna waters, and we know that certainly! But, if you have a change of mind and want to try out some of the other great things to do in Kelowna, then try out the following in our list for you.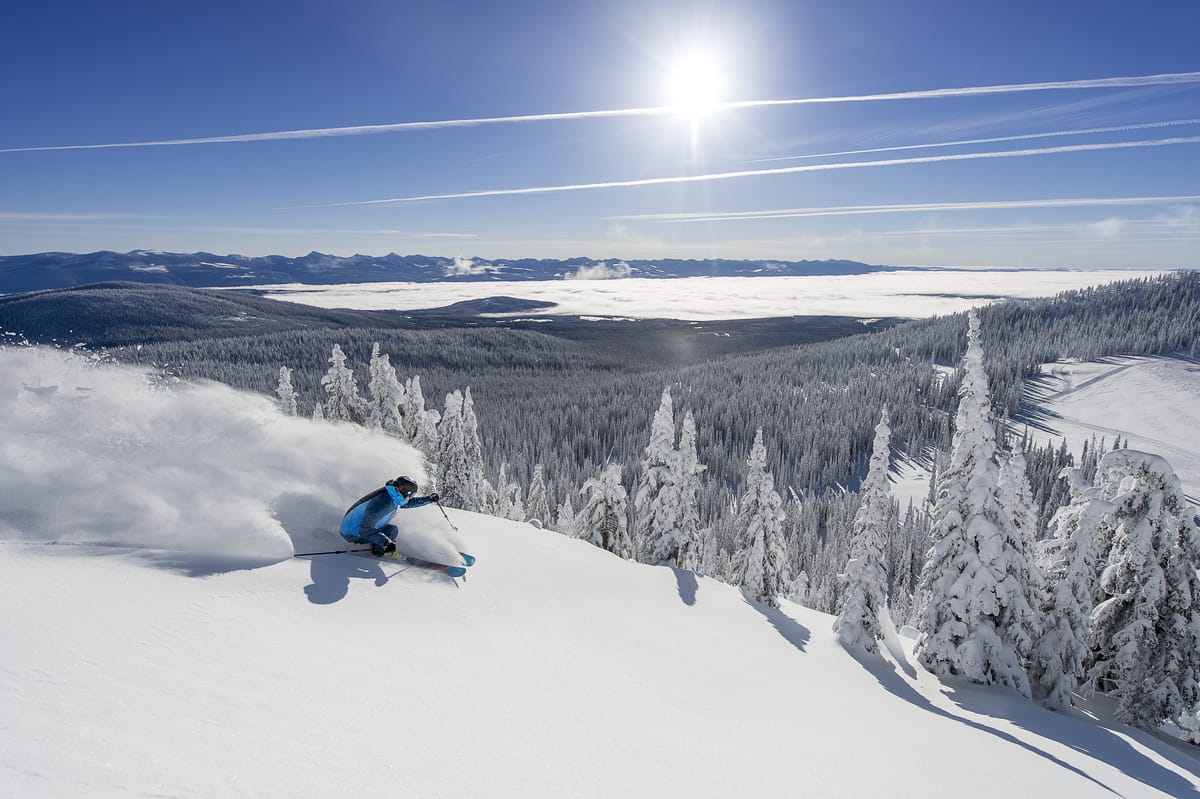 6. Take the Slopes at Big White & SilverStar
Kelowna has a fantastic ski resort, Big White, that is great for those looking to do some skiing and snowboarding. It's a great place for running for anyone at any level, and you get great views from there.
If you would rather drive a bit further, Silver Star Mountain Resort is right nearby. Silver Star is one of the best things to do in Vernon, yet it is only an hour's drive from Kelowna, making it a convenient day trip from Kelowna, too.
One recommendation though, try to go during the week. Weekends are much busier and you'll spend a lot of time waiting in line for the chairlifts.
Apart from all the winter fun, you can experience here, if you're visiting Kelowna in the summer you can visit both ski hills too for downhill mountain biking or sightseeing and hiking. So, despite the seasons, the adventure awaits you!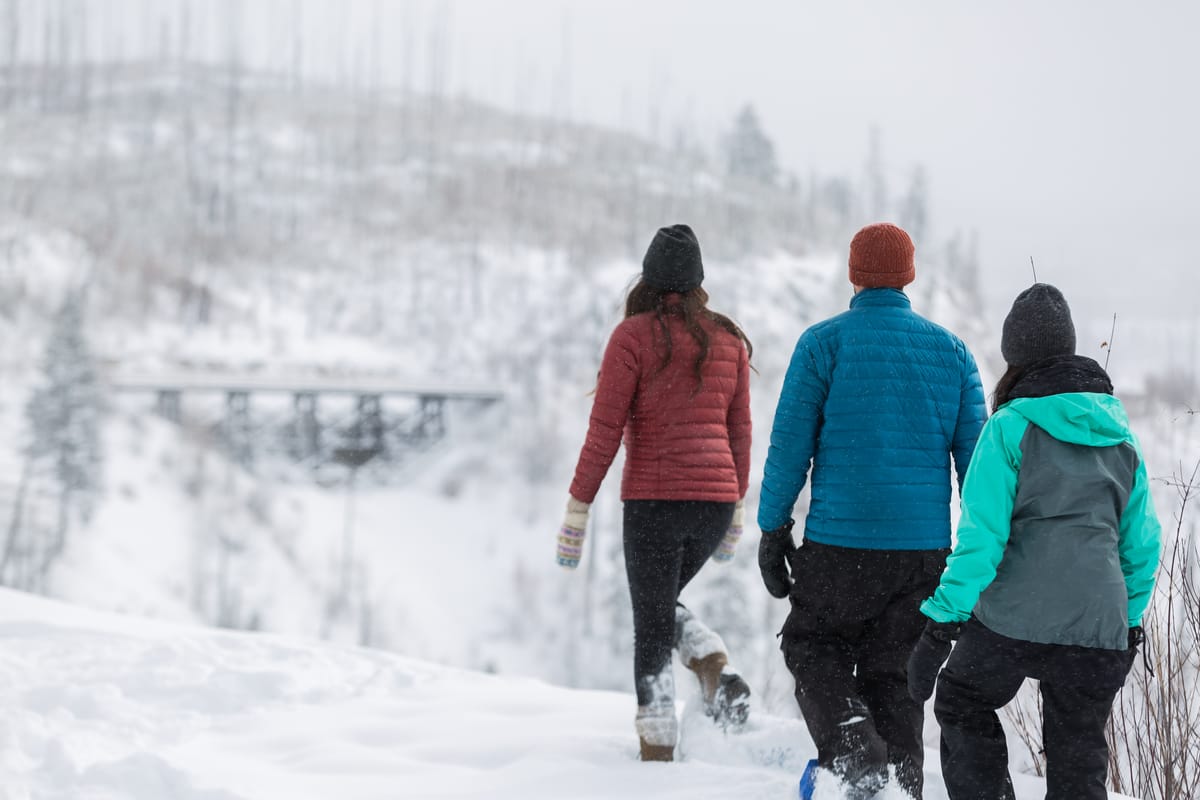 7. Go Cross-Country Skiing or Snowshoeing
Some of the other best things to do in Kelowna in the winter besides snowboarding is either cross-country skiing or snowshoeing. These two outdoor activities can be enjoyed by literally anyone considering they don't require advanced skills. Whenever you are on a cross-country ski or snowshoe, you will be able to explore the terrain easily!
There are many ski trails and snowshoe trails maintained by the Kelowna Nordic Club. You can rent a trail pass for $15 a day and access groomed and maintained trails.
8. Experience the Thrill of Parasailing
How about seeing Kelowna from a whole new angle? Take a parasailing adventure on Lake Okanagan and see it from the air! Get a taste of Kelowna's biggest attraction by booking your parasailing adventure with Ogopogo Parasail and see Lake Okanagan and Kelowna from a bird's eye view. Ogopogo Parasail offers solo flights, tandem flights for two, and three-person flights for the biggest thrill!
Feel free to stay dry or take a few gentle dips in the lake if you'd like. All you need to do is just let the boat captain know!
Since you're looking at air encounters in Kelowna right now, you might as well love the next one on the list.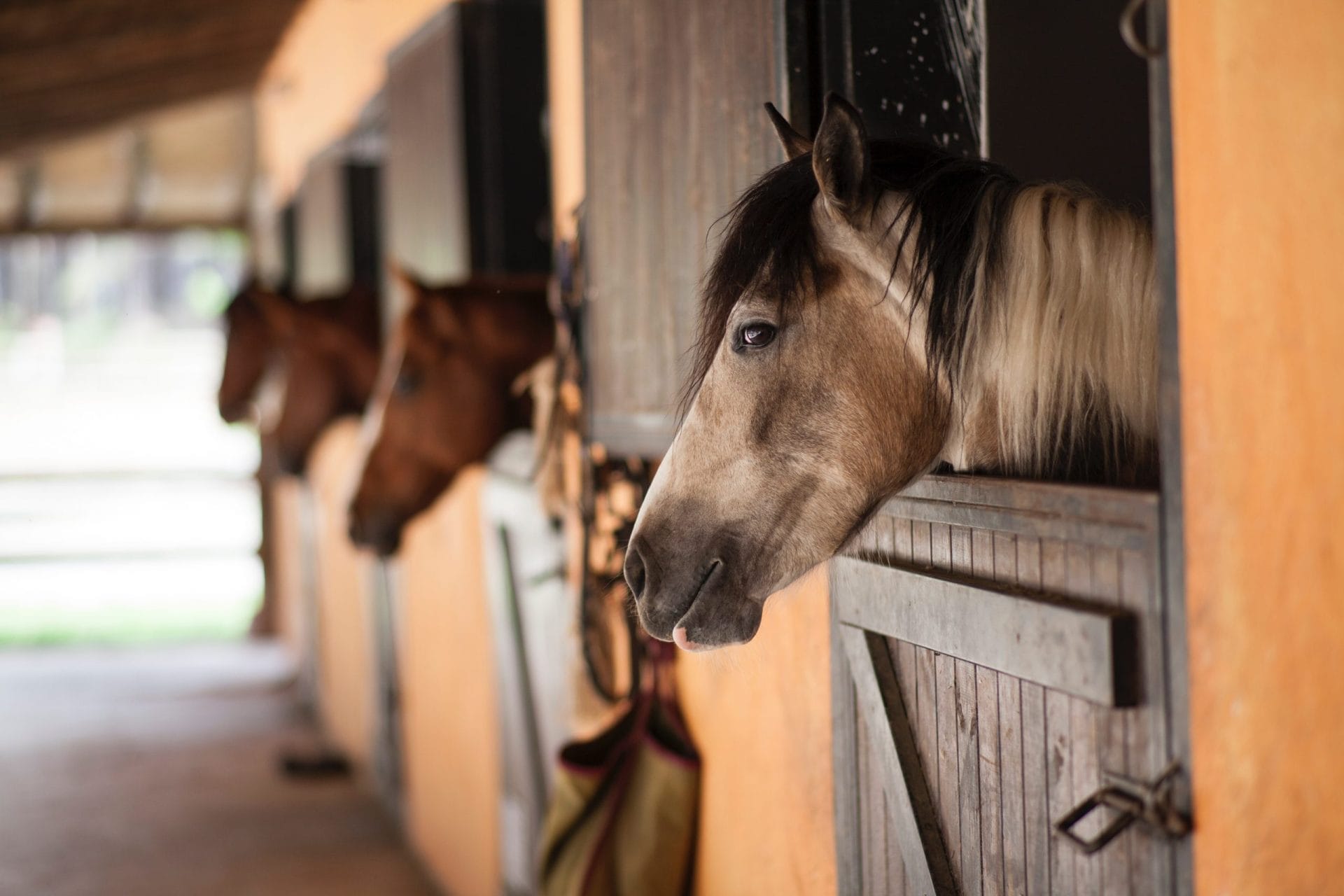 9. Join Kelowna Stables at Myra Canyon Ranch for Trail Riding
The Kelowna Stables offers horseback riding in Myra Canyon (located just 25 minutes from downtown Kelowna) in addition to biking the Kettle Valley Trail. No matter what level you're at on the horse, Kelowna Stables is the perfect place for you.
Experience some of the most beautiful trails from your horseback, meet the friendliest staff, and enjoy the most breathtaking views! In addition, you can easily fit both biking the Kettle Valley Trail and riding at Kelowna Stables into one day out at Myra Canyon, so that's an option for those who want to make the trip.
There is even a bike rental facility at Kelowna Stables so you can do the Kettle Valley Railway Trail! To make your trip to the area as memorable as possible, book your trail ride online to ensure your bike is available when you arrive.
10. Ride the Oyama Zipline & Aerial Adventure Park
Our news may surprise you if you thought aerial adventure parks were only for kids. The Oyama Zipline is rated as one of Kelowna's top adventure activities and attractions for a reason. Besides being challenging, it is also an unforgettable experience for all the adventure-seekers out there.
The entire course is a couple of hours long and makes for a great activity while in Kelowna. Make sure you wear sneakers with a quality grip, leggings or athletic shorts, and a hoodie. The park is shady so you might find yourself a little chillier than under the sun! The Oyama Zipline & Aerial Adventure Park consists of four courses with varying difficulty levels. You should start with the easiest to learn your bearings before moving up to the black diamond. After all, where's gain without a little pain?
Now from the waters, mountains, and the air, come back to the land for some more fun and exciting things to do in Kelowna. We are about to show you a few other things that you shouldn't miss doing on your visit.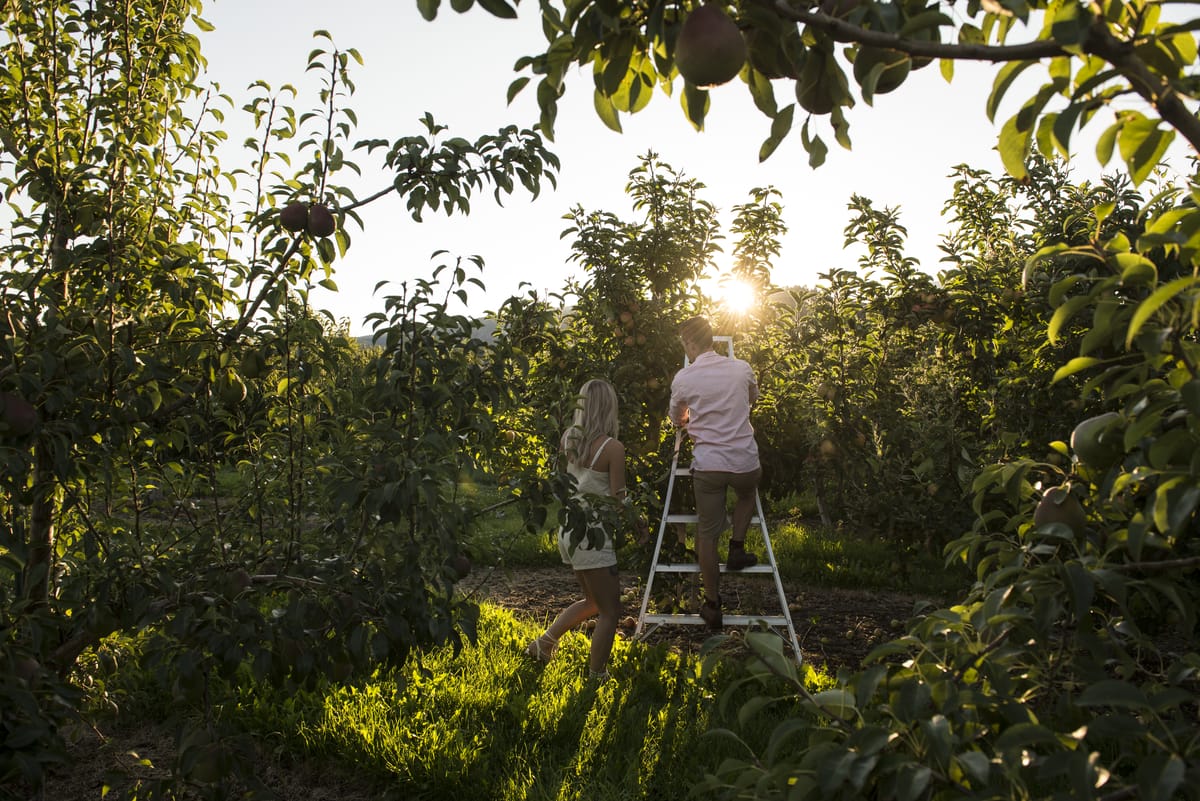 11. Go, Fruit Picking!
If you wanted to know where to get the freshest fruit in the Okanagan, we would have to say it's at the self-pick farms! Straight from the tree to your mouth (and bucket), you can pick some of your favorite fruits and berries at a discounted rate. What's more fun than taking them home is the process of self-picking them!
The fruit-picking season typically starts at the end of June/beginning of July, when cherries are the first to become available. The season ends by the end of October, with apples being the last fruit to be harvested.
The freshest farm-to-table activity, U-Pick lets visitors harvest their own produce for a picnic, to enjoy in your vacation rental, or to take home.
Finally, don't miss out on the special cuisine of Kelowna!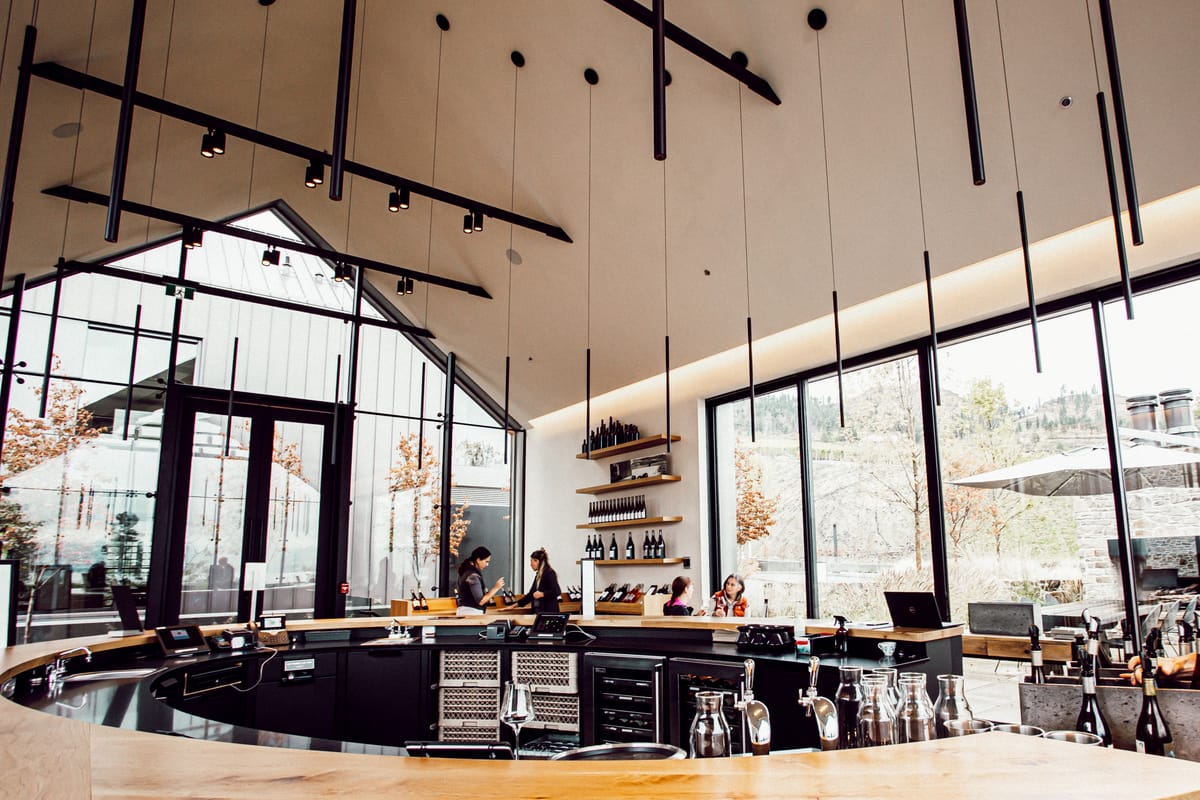 12. Feast on the Kelowna Cuisine
It is no surprise that Kelowna boasts a thriving culinary scene. Whether you're looking for delicate sweets or hand-formed burgers, Kelowna has some of the best delectable dishes in stores for you!
If you are a foodie, then tasting the Kelowna cuisine should be a must-do on the list of things to do in Kelowna! Here are some of the must-visit eateries and must-try dishes are in the list below:
Croissants from the Okanagan Grocers Artisan Bakery
Blueberry Pancakes from the Bohemian Café
Ramen from Wasabi Izakaya
Burgers from the Central Kitchen + Bar
Fish & Chips from the Broken Anchor
Book a Stay in Kelowna
As the saying goes, wherever you go, go with all your heart. If you want to experience all of Kelowna and enjoy this list of things to do in Kelowna all by yourself or with your friends and loved ones, don't think again! Just do it. Kelowna is certainly the best visit you'll cherish for a lifetime. If you want to make it more special and convenient, our properties in Kelowna offer the best in stress-free, wine-sipping, lake-side living. So, book with us and make your stay in Kelowna a peaceful and memorable one as you tick off your list of things to do one by one!